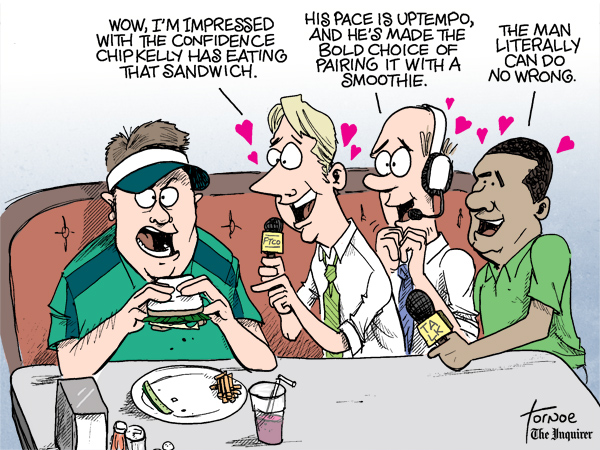 Seriously, can we just calm down for a minute? I know everyone is excited about what Chip Kelly will bring to the Eagles, but the long, sloppy kiss he's getting from talking heads in and out of town is just unseemly, and is setting everyone up for disappointment.
I'm half-expecting Jaws to show up on ESPN claiming Kelly could be one of the greatest coaches in NFL history. If only he had Colin Kaepernick at QB...
After all, at the time of his hiring, many of the same talking heads that are sending Kelly verbal bon-bons were lambasting the choice back in January and pining over not getting Seahawks defensive coordinator Gus Bradley.