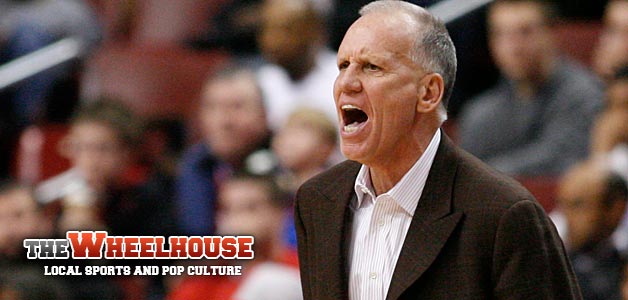 The Sixers' hopes of making the playoffs crawled out of a river in New Jersey yesterday, and boy, they did NOT look good.
If you've got eleven and a half minutes to waste, then find your nearest companion, hold hands, and schedule a viewing of Doug Collins' post game press conference from the team's 98-84 loss to the Magic, who at 16-41 are only not in last place because they play in the same division as the Charlotte Bobcats. No need to read the game highlights, that's... that's wholly unnecessary.
Regardless of who you blame - Andrew Bynum, the lack of effort, Collins himself, the absence of a man in a bunny suit - Just see if you can stomach 11:29 of a frayed, tired man talking into a microphone.