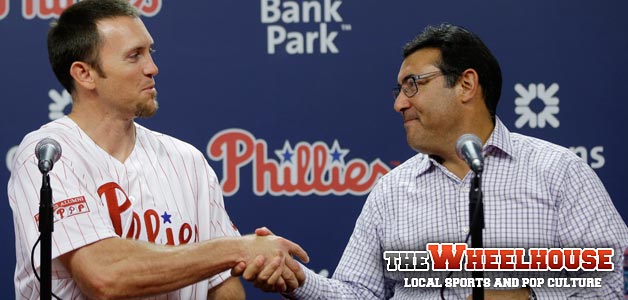 Ruben Amaro finally got the Phillies some bullpen help, signing Phillies World Series hero Brad Lidge.
It was only for one game so he could retire as a Phillie and spend the evening reliving his crowning achievement, but he was still more a effective signing in that one pitch than Jonathan Papelbon was all night.
Fortunately, we have the past, which we can slip into freely at any time.