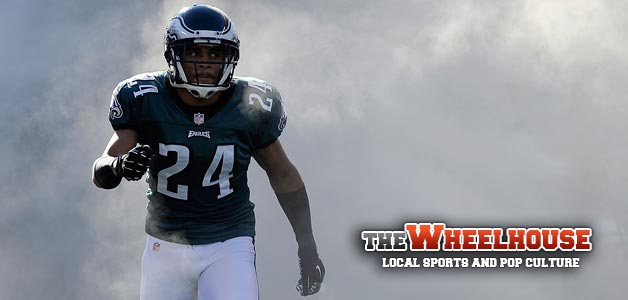 If you had to guess what somebody meant by the phrase "getting Nnamdi'd," certain everyday mishaps would come to mind.
Realizing you have paid someone a great deal of money for skills they no longer possess.

Falling down, hard, in front of everyone, multiple times.

Having a city full of people call into a radio show and complain about you.

Being considered a bad cornerback in the National Football League
Nnamdi Asomugha thinks that the phrase is best suited for pranking someone, as he indicated in a skit on the Nick Kroll show, during which he convinced a "woman" (Nick Kroll in drag) that he would marry her, then did not. I can see why they call it "Comedy" Central!
But mostly you feel bad for the Nick Kroll Show, who probably thought they could get a relevant, recognizable NFL star to make a cameo on their show but instead got "Nnamdi'd" pretty bad.