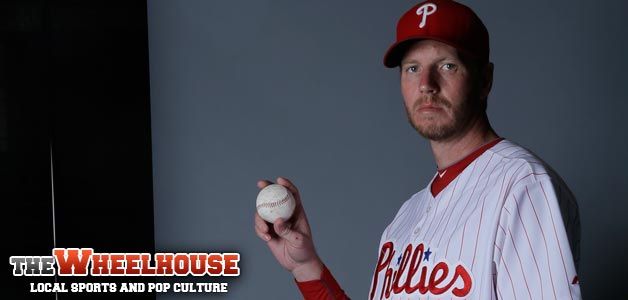 The Wheelhouse is a daily rundown of local sports and pop culture so you can procrastinate all in one place. You're welcome.
It would be hard to imagine one of Roy Halladay's teammates approaching the media, shaking their heads, and openly stating, "Nah, it's over. The guy's done. He's a broken man and we're going to lose 90 games."
This makes the glowing reviews of Halladay's first few pitching sessions in Clearwater a bit tainted, as they call come from people who would directly benefit from Doc being an unflappable monster again. Regardless, the hair-faced Cliff Lee was the latest Phillie to explain just how specifically Roy Halladay's comeback was going to ruin National League hitters. Not only that, but he put Ruben Amaro's offseason acquisitions right up there with those of the Braves and Nationals.