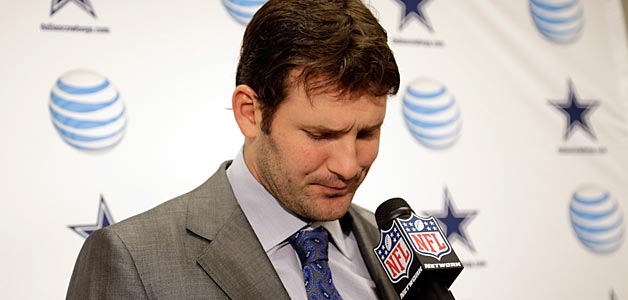 When you're forced to pick Tony Romo in this year's fantasy draft, and you shake your head or curse out your friends or hurl a glass bottle against the wall like always, you run the risk of getting argued at by Roger Staubach.
The legendary Cowboys quarterback is ready to deflect any of your ridiculous anti-Romo crap this season.
"If there's a bigger Romo fan in town, I don't know who it is. "I want to argue with all my negative Romo fans and let them know and tell them how great this guy is."

"[Romo] doesn't complain. He doesn't blame it on anybody, but he needs some help up front at times. The running game has got to be better than [31st] in the league, but Tony just does his job. He makes plays. He's got a strong arm, and he just does a lot of good things out there [that] only a few quarterbacks in the league can do."

"Tony is a franchise quarterback."
All right? So, enough.
I SAID STOP THAT.