Rob Ryan may be the Dallas Cowboys defensive coordinator, but that doesn't mean he isn't willing to give a Philadelphia business - Pat's King of Steaks - some ad space...on his play chart?
Presented without commentary - or joke's about his weight - is Ryan on the sideline of Sunday's game between the Eagles and the Cowboys.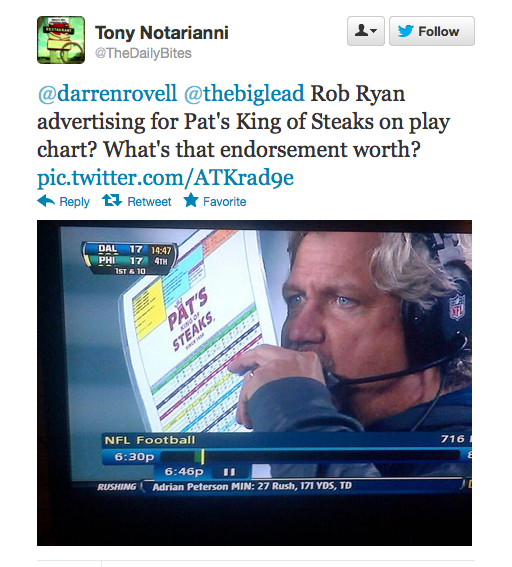 My only question is this: Did Pat's hurt their brand image by being associated with the hated Cowboys?