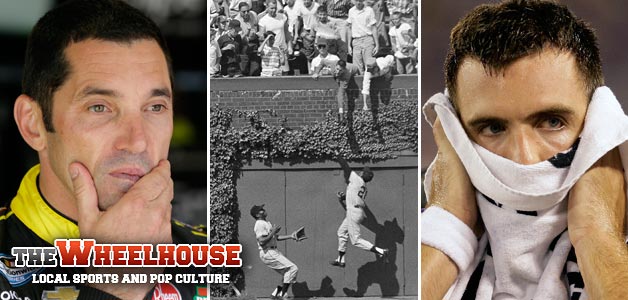 Well,

Kevin and Steve really blew it

, everybody, so it looks like we need a new dynamic duo to go into Chicago and finish the heist. Freaking Kevin and Steve. YOU SAID YOU COULD HANDLE IT.

I know you're probably sick of the overexposure in the media that the Eidgenössisches Schwingfest Burgdorf 2013 has received, but here are the highlights of the Swiss wrestling competition set to intense classical music.

This is what happens when you skip the preseason, Ronnie Lott .
Yeah, I… I guess that's a spin move. Sort of.
Johnny Manziel had a busy weekend, being self-referential, taunting opponents, and sitting the first halves of football games. Through all that, he still managed to get at least one fan, and that fan's name is

defending Super Bowl MVP Joseph Flacco

.

Meanwhile, Flacco and Broncos fans had a similar reaction about

a Joe Flacco banner hanging

on Mile High Stadium.

Does somebody want to give Cody Asche a hand, please. Kevin? Steve? Nah, forget it, they'll just screw it up.
Someone be a life saver and bring me an umbrella. Trapped in my apartment right now.

— Cody Asche (@cody_smasche) September 2, 2013
The best NASCAR truck races end with one driver getting slapped by the girlfriend of another.