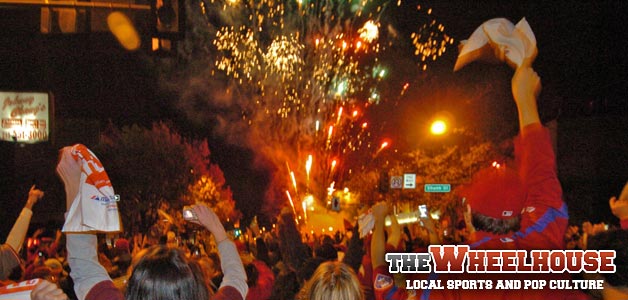 The Phillies have won five of their last six contests on Independence Day; traditionally, they spend the afternoon pounding the Mets. In 2008, 2009, and 2012, they're 3-0 against the Mets on July 4, outscoring them 16-5 before settling in to watch some fireworks. In 2012, it was Cliff Lee's first win of the season!
They've slipped past the Padres in 2006 and the Marlins in 2011. In fact, their one recent July 4 loss came against the… the Pirates. At PNC Park.
So that's not foreboding at all.