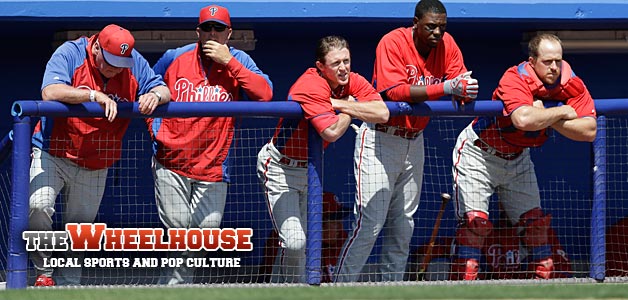 This afternoon will be the final game of the Phillies' 2013 Clearwater Experience, as they pack up and head home for a pair of exhibition games with the Blue Jays at Citizens Bank Park. Tickets are cheap, but the games are meaningless, prompting some tough questions from the true fans.
Reasons to go: Chooch, I kinda want a hot dog.Reasons not to go: waking up early on Sat, pointless, I probably don't need the hot dog.

— Jess (@ilovechooch) March 26, 2013
With the season all but underway, it's time to start guessing how many Phillies wins we'll actually witness this year. The Phillies are projected to win as few as 81.5 games and as many as 90. The other day, PECOTA ranked them finishing lower than the Mets in the NL East, meaning that without even playing a game, the Phillies are finding a way to get worse.