On Wednesday, the Eagles announced the signing of defensive end Everette Brown to a two-year future contract. Brown took to his Instagram to announce the deal to fans.
We'll go out on a limb and say he's excited to be an Eagle, even if he doesn't know who his new coach is yet.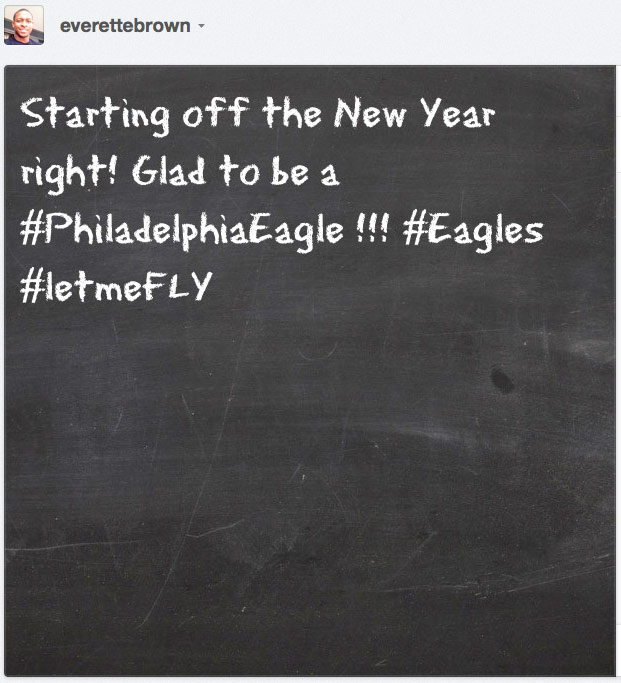 Brown was drafted 11 (43 overall) in the second round in the 2009 NFL draft by the Carolina Panthers. He played with the Panthers for two years and then went to play for the San Diego Chargers in 2011.
Brown only played in a couple of games with the Chargers in 2011 and was absent from the NFL last year. He has been practicing with the Eagles in the month of December as an unsigned free agent.
The Eagles have also signed cornerback Trevard Lindley to a similar 2 year deal. Lindley was drafted by the Eagles in the 2010 NFL draft in the fourth round and was signed to a four year contract. The Eagles then waived his contract in 2011, but have re-signed him.