- Oh no, the Penguins lost and Sidney Crosby was terrible!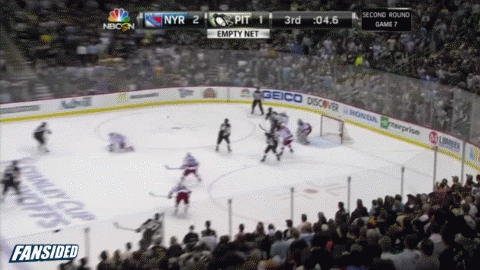 - And everybody's getting fired!
If the NHL were more popular, the sports world would be doing to Sydney Crosby what they did to Roy Hibbert.

— Nate Lundy (@dochowser) May 14, 2014
- Pittsburgh has presented us with a list of spectacular ideas for tattoos, following their tragic playoff elimination:
Let's check in with our Pittsburgh friends this morning. pic.twitter.com/F2uZ30RpEq

— Travis Hughes (@TravisSBN) May 14, 2014
- FUN FACT: Did you know Mike Trout is from here? #Wow
- Maybe explaining Michael Sam to your kids comes down to your inability to communicate with your kids. Either way, it's not his problem.
- Heroes emerged on the internet today in many forms.
#Lessworld RT @SBNation: In the grammar lessworld of Twitter, @EvanMathis69 is a hero: http://t.co/w9kueCrt42 pic.twitter.com/N37M7PuD5U

— Ryan Nanni (@celebrityhottub) May 14, 2014
- HOW DARE THAT MAN REFER TO JOHNNY MANZIEL AS A 'BACKUP.' HE HAS EARNED THAT STARTING JOB! DIDN'T YOU SEE HIM MAKE THE 'MONEY' GESTURE WITH HIS FINGERS?!?! Also, Jim Rome needs a haircut. Also, TV needs a Jim Rome cut.
- Austin Jackson got caught looking last night, but not on a called third strike, just at Miguel Cabrera.
- They played an entire basketball game last night, but it turns out the Thunder only needed 80 crazy seconds to beat the Clippers.
- The NBA better move as quickly as they said they would to remove Donald Sterling, because the players union is prepared to used LeBron as a bargaining chip.
- Finally, Yasiel Puig does his best Adrian Gonzalez impression. Wait... is that Adrian Gonzalez?