Penalty flags cartoon caption contest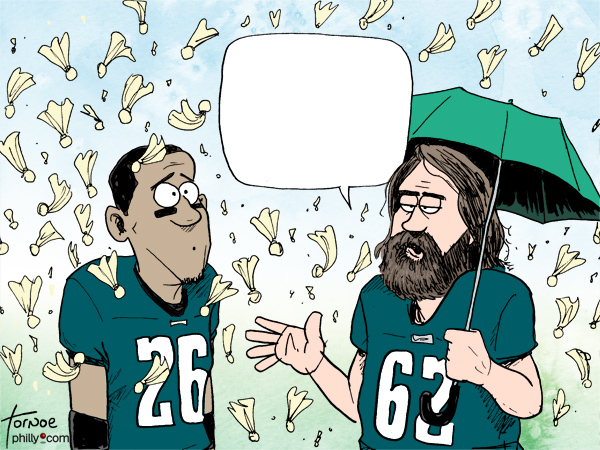 So are you enjoying the NFL's new crackdown on holding tactics by defensive backs? It's as if the league got together and said, "Hey, everyone loves football, so why not make the games twice as long as they used to be?" Basically, the NFL's new slogan has become "Flags, flags everywhere."
Penalty flags cartoon caption contest

So are you enjoying the NFL's new crackdown on holding tactics by defensive backs? It's as if the league got together and said, "Hey, everyone loves football, so why not make the games twice as long as they used to be?" Basically, the NFL's new slogan has become "Flags, flags everywhere."
So what do the players think about the rainstorm of penalty flags?
Submit your best ideas in the comments below, and use our cool Disqus commenting system to up-vote the captions you think should win (works better than telling me the ones I pick are terrible). You can tweet me suggestions, too - @RobTornoe. I'll pick the best and announce the results on Sunday.
Check out previous winners here.