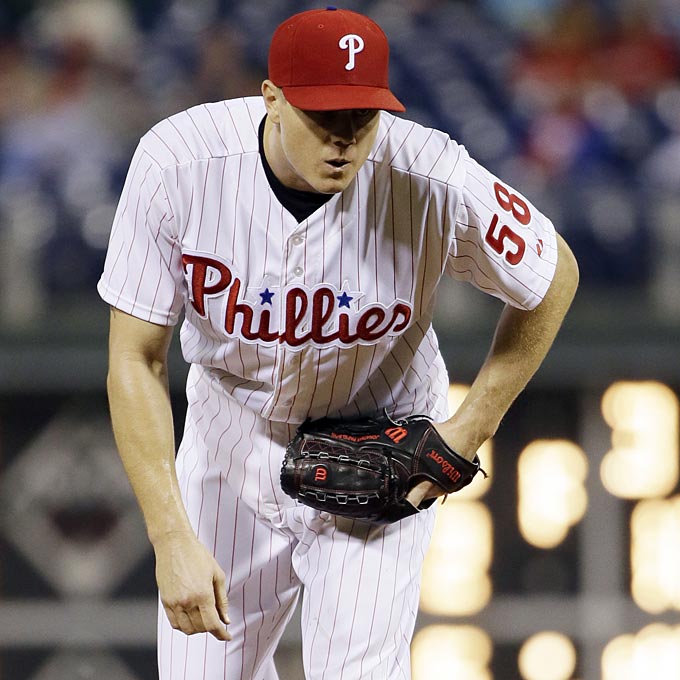 For a guy with a death stare like this, Phillies closer Jonathan Papelbon has plenty of fears.
First, he told us his fear of being in crowds of fans in the wake of the Boston Marathon bombing, adding that he thought Barack Obama was going to take all his guns.
Recently, he was fundamentally scared of the defense playing behind him.
Now, he's worried a young whipper-snapper - whose name he can't properly pronounce - may steal a spot on the All-Star roster from fellow declining veterans.