The course here at Merion is still in great shape, but this is what it looks like when you hit the ball onto one of those spectator walkways, as Hiroyuki Fujita and Y.E. Yang did on the 5th hole Thursday.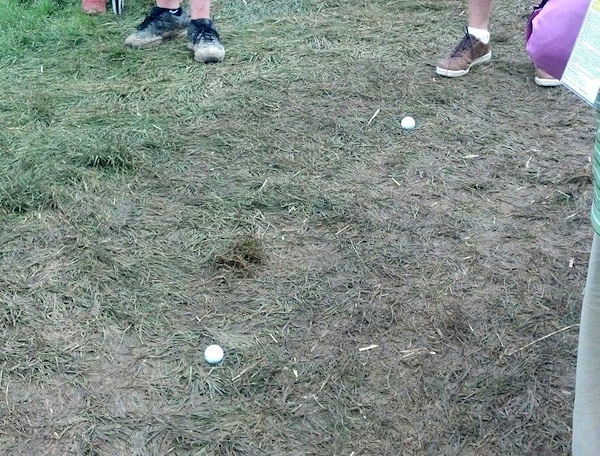 Photo by Justin Klugh/Philly.com
It must be easier to hit out of than it looks, because both players hit it long and straight out of the mud. Neither reached the green though, something they may have been able to do on a regular patch of turf, and had to settle for bogeys.
Philly.com has complete coverage of the 2013 U.S. Open at Merion Golf Club.