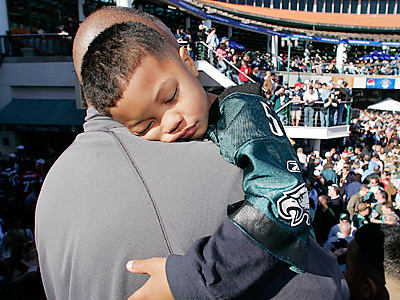 I know what you're thinking. Stop right there. It's not like that.
A story on the Wall Street Journal's website looks at how three NFL teams - the Baltimore Ravens, the San Francisco 49ers, and the New York Jets - are using sleep experts help better prepare their players for game day, especially when traveling across the country.
In an attempt to gain a competitive edge, the teams have gone beyond the traditional "bed check" and curfew, and some of the methods may surprise you:
The Baltimore Ravens and San Francisco 49ers spent the summer tearing through sleep studies—some of them commissioned by the U.S. military—looking for ways they might help their players improve their performance by sleeping more like teenagers. "We've looked at quite a few of them," said San Francisco coach Jim Harbaugh.