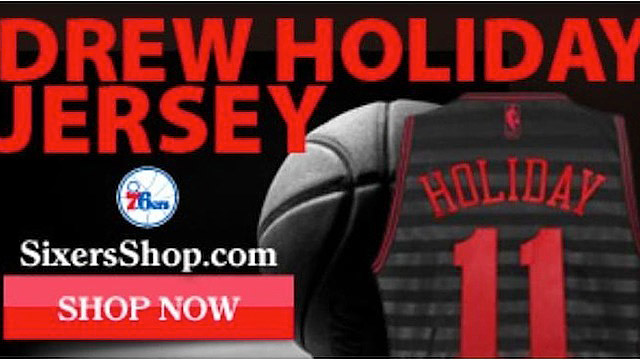 After a 33-point outburst from starting guard Jrue Holiday against the Suns on Sunday night, the Sixers excitedly began to push the sale of Holiday jerseys on their official site.
Unfortunately, whoever put up the ad banner was so excited they forgot to double check small details, like the spelling of his name, giving all the Drew Holidays of the world a brief glimpse of stardom.
Still, Holiday's performance was a victory for the team as they anxiously await the debut of recently acquired center Anjrue Bynum.
[via Deadspin]