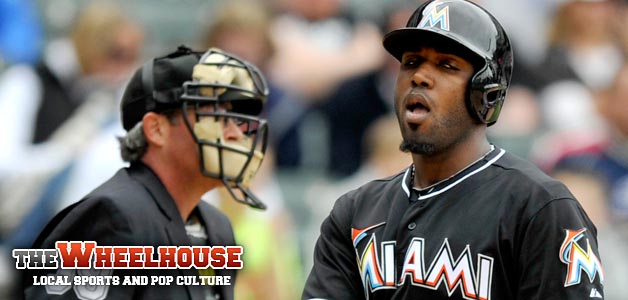 MLB players had their reactions yesterday to Ryan Braun's 65-game suspension for his involvement in the biogenesis scandal, the most cited being Logan Morrison, who pointed to his team's horribleness as a sign of their clear consciences.
Logan Morrison: "You know we're clean. We haven't scored a run in 37 innings." #marlins #braun

— clarkspencer (@clarkspencer) July 22, 2013
Of course, you know, if the argument is "We're a bad team, therefore there's no PEDs here"… Ryan Braun plays for the Brewers, so…
But nothing beats the reactions of baseball's writers, who, when Braun is ready, have laid out exactly who Braun should apologize to (and/or not apologize to), and really everything he should be doing now that the sanctity of the game has prevailed.
And now, MLB is just one A-Rod away from having no more problems.
MEANWHILE, IN IMPORTANT BASEBALL NEWS
Jake Diekman needs 20,000 Twitter followers. You can't ask why. Just know that it's problem.
Don't ask why, remember.
WOW!! My buddy just sent me this! We need to make this happen! Lets make @Tylerkimmy13 eat his words!! @theCHIVE pic.twitter.com/10VH7qA3CA

— Jake Diekman (@JakeDiekman) July 23, 2013
MEANWHILE, IN PETTY BASEBALL NEWS
Source: #Yankees in talks to acquire Soriano from #Cubs. Deal described as "close" by George King of New York Post.

— Ken Rosenthal (@Ken_Rosenthal) July 23, 2013
The Phillies have missed their chance to trade Domonic Brown for Alfonso Soriano, ending months of speculation and unwillingness to do that by all parties except for one very memorable one.
HEY SPEAKING OF BANNED SUBSTANCES
The NFL is setting itself up for its own little drug-splosion, as players taking preseason physicals will have a blood sample taken to set the overall bar of HGH levels, league-wide.
The league will then use this measuring stick to determine whose got too many hormones. This was part of the deal that ended the 2011 lockout, and the NFLPA's main issues aren't with being tested, they're with the appeals process...
You know, maybe they're right; all this talk of bargaining agreements really proves that performance enhancing drugs really do make the game more exciting.