Remember when Michael Vick told his younger brother Marcus to stop with the ridiculous tweets?
It appears that Michael may have to be a little more stern when talking to kid brother next time.
A video was released Wednesday of Eagles wide receiver Riley Cooper shouting a racial slur while at a Kenny Chesney concert back in June.
As expected, this was met with a lot of anger and disgust from fans. Cooper was fined by the team and issued an apology as a result.
That wasn't enough for Marcus Vick, however, as he took to Twitter to express his opinion of the Eagles wide receiver. (Warning NSFW)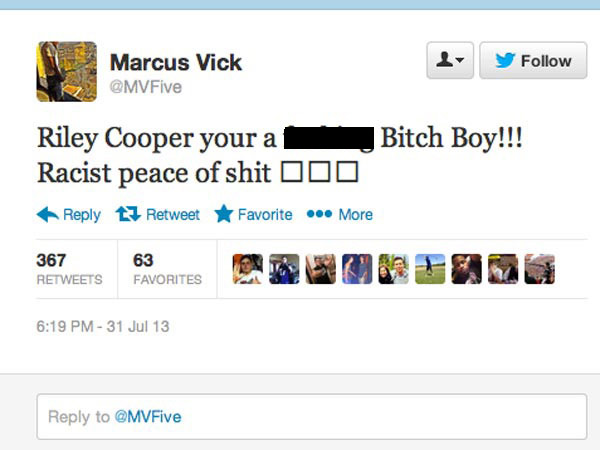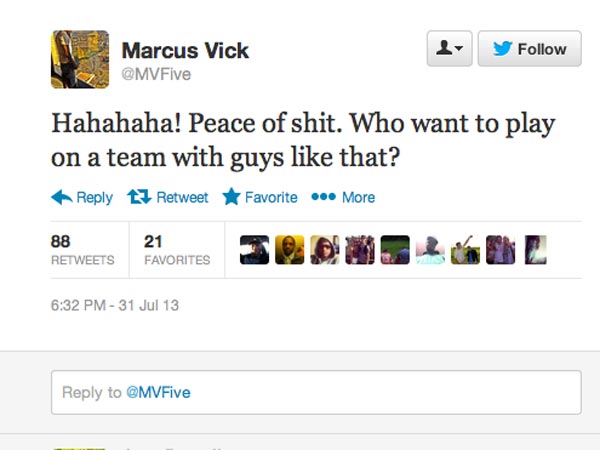 Now Marcus' anger toward Cooper is understandable. He is African American and the racial slur Cooper used is disparaging to African Americans.
But he definitely could have and should have expressed that anger in a more productive manner.
Issuing a bounty is never good. Just ask the New Orleans Saints. Issuing a bounty on a player when you don't even play professional football makes you look kind of silly.
And issuing a bounty on a player that, oh you know, plays on the same as your brother seems very counterproductive to me. Especially when your brother could potentially be relying on said player to you know … win games.
But again, it is Marcus Vick. And thinking doesn't seem to be one of his strong suits.