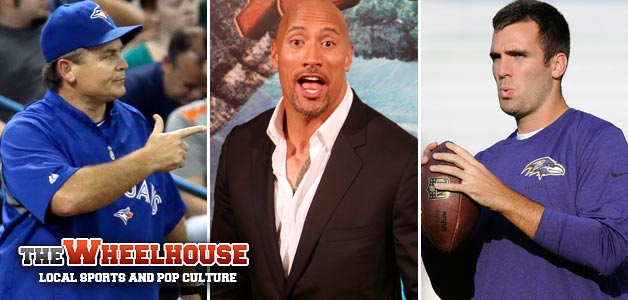 NFL season is right around the corner! The telltale signs are all there; pumpkin ales appearing on draft lists, jerseys becoming commonplace on the street, and Joe Flacco banners are

posted all over the Denver Broncos stadium

.
Not in my city! http://t.co/QFBqVUz9x4

— Vic Lombardi (@VicLombardi) August 27, 2013
The Pirates got John Buck and Marlon Byrd yesterday, so they're feeling bold enough to

make their intentions with Justin Morneau known

. Woooo, easy, Pirates; this is a family show.

Sometimes, a man's just got to stop following you on Twitter.
Be well my friend;) RT: @WayneF87: Rock my GF said ur name during sex & denied it saying she said Wayne! Have to unfollow you! God bless!

— Dwayne Johnson (@TheRock) August 28, 2013
Shane Victorino

had a great night last night

, which feels dirtier to say, since it's not anytime before July 2012.

There's gold in them there hills, Edward Mujica.
Sir Patrick Stewart has honored the internet with yet another acting lesson, showcasing the magnitude of his thespian work.