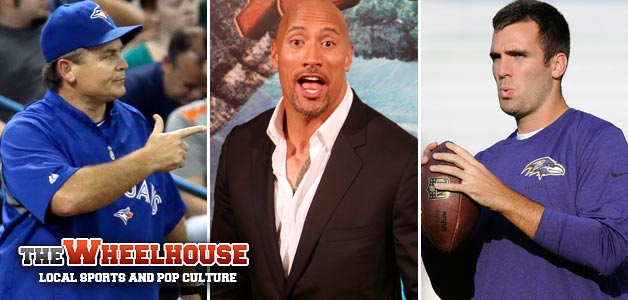 NFL season is right around the corner! The telltale signs are all there; pumpkin ales appearing on draft lists, jerseys becoming commonplace on the street, and Joe Flacco banners are

posted all over the Denver Broncos stadium

.
Not in my city! http://t.co/QFBqVUz9x4

— Vic Lombardi (@VicLombardi) August 27, 2013
The Pirates got John Buck and Marlon Byrd yesterday, so they're feeling bold enough to

make their intentions with Justin Morneau known

. Woooo, easy, Pirates; this is a family show.

Sometimes, a man's just got to stop following you on Twitter.