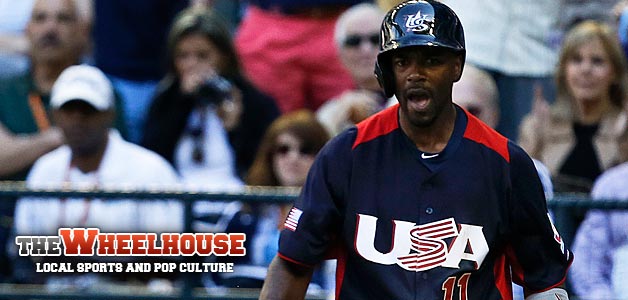 There were Phillies all over Sunday's World Baseball Classic eliminator between the U.S. and Canada. Phillies shortstop and telelvision icon Jimmy Rollins witnessed Miami Marlin Giancarlo Stanton's batting practice and couldn't help but make some surprising accusations.
Jimmy Rollins to Giancarlo Stanton:"You cannot be real. You cannot be human." Stanton heard it all day at the USA workout.

— Peter Gammons (@pgammo) March 5, 2013
Needless to say, after that display of power, Stanton was benched in place of Shane Victorino, who quickly became a pawn in manager Joe Torre's weird "everybody bunts" plot.