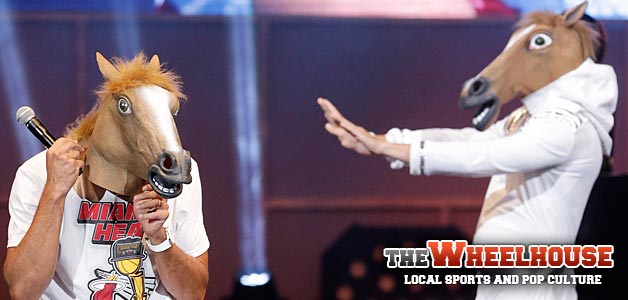 It's tough to dispute a team's worth when they've just won a championship. Twice in a row.
But hatred in sports is all about placement. If we just move our hatred from the Heat themselves to the fans of the Heat, then we can continue to blast them no matter how many times they prove the theory that "all the good players on one team = championships."
And that's exactly what the world has done, as we can see that Miami's victory parade - horse masks and all - is hardly up to par with a traditional urban parade turnout, as the Baltimore Ravens Twitter account was so keen to point out.