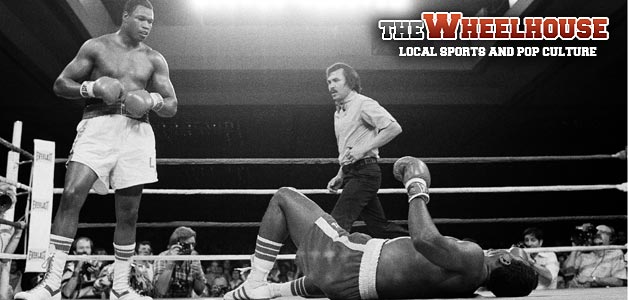 "Easton Assassin" Larry Holmes will be attending tonight's IronPigs game in Allentown with a singular purpose: No, not concussing anyone as the boxing legend has traditionally done throughout his career.
Throwing out the first pitch at the @ironpigs game tonight! Who's going to be there?

— Larry Holmes (@LarryHolmes75) May 7, 2013
This isn't the first time Holmes has performed the honor for the Phillies' minor league affiliate, and his appearance at Heroes Night at Coca-Cola Park will be marked by the giving away of complimentary Tyler Cloyd bobbleheads.