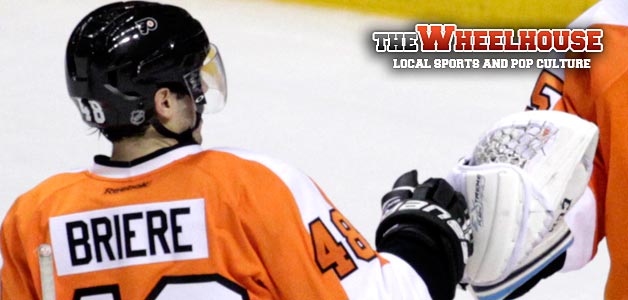 The Flyers played their last home game of the season last night, which may have been the last time to catch Danny Briere in a Flyers uniform.
It was also your last chance to make raucous statements of physical intent to Claude Giroux. In person.
You could always throw together a music video for such an announcement, as Well Excuse Me Princess has done.. Hey, if celebrities don't respond to your letters or screams, it is perfectly reasonable to take things to the next level.