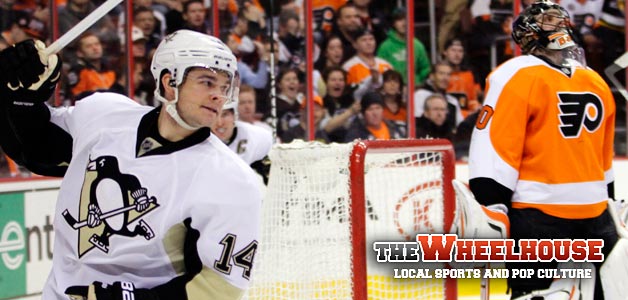 We can all remember sitting in movie theaters, watching penguins march to the sea to breed and being charmed as they made appearances in documentaries and animated films almost weekly for the next few years.
But all it takes is Sidney Crosby's awful face to burn through any good will penguins built up since their dynasty in cinema of the early-to-mid 2000's.
Chris Pronger's face, on the other hand, was quite welcome yesterday, despite what he was saying, and made everyone nostalgic for the Flyers winning games, if you put aside the stuff about him yelling at his kids.