The Wheelhouse is a daily rundown of local sports and pop culture so you can procrastinate all in one place. You're welcome.
The Flyers kicked Nassau County's doors in last night and delivered a 7-0 beat down to the Islanders that was so resounding, their owner decided to sell the team.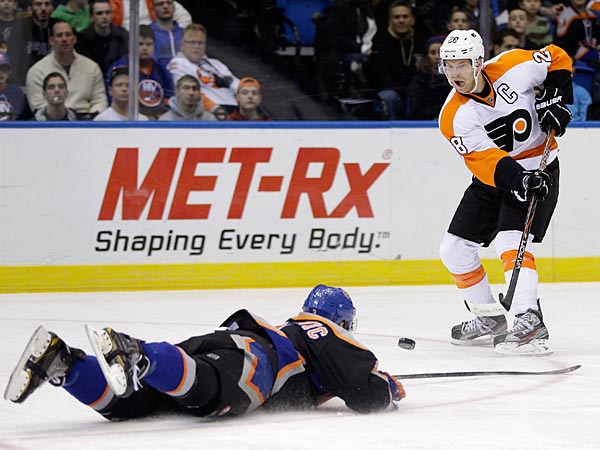 Claude Giroux's two goals and assist were especially vicious, but the real moment to remember was when the Islanders/Mets broadcaster Howie Rose – an apparently vile, joyless man – referred to the Phillie Phanatic as "an overrated, washed up hack," and got the measured, rational responses to his comment that he probably could have expected.
He was referring to this list, from May 2012, in which a group of delusional, wrong-headed pundits got together and ranked the top mascots in sports, which for some dangerously ludicrous reason had Mr. Met at the top (Phanatic was dethroned to the number two spot). While this list is clearly prejudiced – they refused to use Canadians – it is perfectly easy to believe that the most exciting recent thing to happen to the New York Islanders is a meaningless award given to the mascot of another team, many months ago. Congratulations.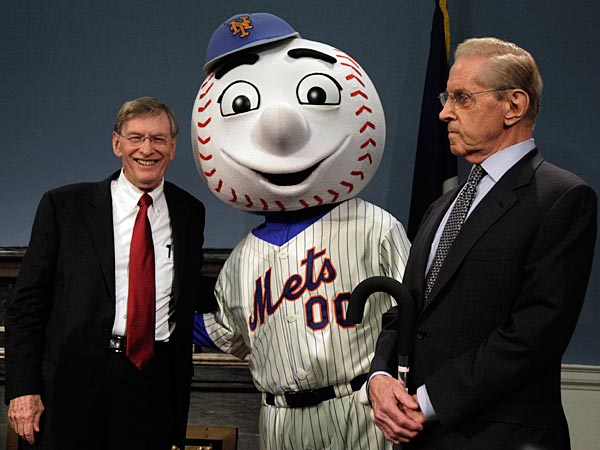 While the Islanders go where they're going – down first, then over to Brooklyn to disappoint a whole new borough – the visiting locker room at the Bell Centre in Montreal is still reverberating with the finer points of Giroux's post game speech. The Flyers, at 7-9-1, have the time to make a push and apparently have the inspiration to do so, as their captain sat them down for a serious conversation following a hideous 4-1 loss to the Canadiens on Saturday.
So inspiring was the Flyers' Presidents Day massacre, you may feel the need to get out there and have a devastating "7-0 blowout win" of your own. What better venue to strive for victory than the 2013 Broad Street Run? It's local, it's healthy, and by the time you crawl sputtering over the finish line wondering why you make the decisions you make, you'll already have enough self-confidence to rethink your life's bigger issues: You can run a 10-mile race! The Phanatic is the best mascot in sports! And so forth.
But not everyone will be so lucky – the race held its first ever lottery a few days ago, the winners of which will be notified by email or up on the race's web site by 10 a.m. this morning. If you are not one of the lucky ones, may I suggest for your source of self-confidence be the newly released season two Game of Thrones DVD box set. In a given episode, at least three people overcome adversity; and in a kingdom of famine, treachery, raging wars sparked by miscommunication, and a horde of bloodthirsty ice-people, that's no small task.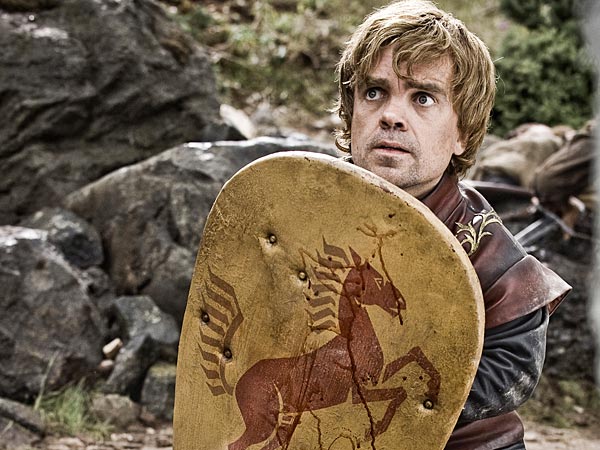 Or if it's immediate inspiration you're after, the Trocadero is screening Top Gun tonight.
Really, it comes down to you.