The year was 2010, and the Phillies were cruising into the NLCS, again. In their way stood the San Francisco Giants; a bunch of quirky castoffs with all the charisma of the cast of a '90s sports movie. They had the chemistry, sure, but would that be enough to beat the elite, defending NL champion Phillies?
ESPN's experts said "What? Absolutely not."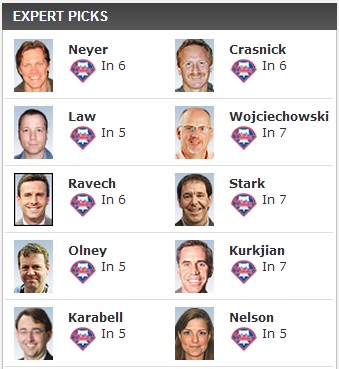 Here is what the Phillies winning that NLCS looked like.