The first week of the season is always interesting. So many people jump to conclusion about whether their star player is going to have a down year, rushing to pick up a hot undrafted free agent.
Not so fast. Plenty of players get off to slow starts, but that's no reason to abandon ship.
While a slow start can be discouraging, completely changing your fantasy philosophy is not the best route to take. There is always the need to fill spots on your roster, and the waiver wire never looks as tempting as it does in the first week of the season.
Here is a look at some players who've had surprisingly hot starts, and whether or not you should ride out the hot streak, or drop them before they hurt your team in the long run: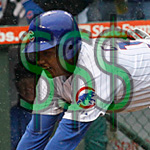 Starlin Castro (CHC - SS) - Castro is young, very young. And to be starting out a season so hot could be viewed as a message being sent to the rest of the NL Central. While Castro's power numbers aren't going to be superb, he is surprisingly strong, and could become a real threat at the plate. He hits for contact, and his speed will help him leg out some infield singles. He should also be good for 40 steals, if he can continue to get on base. STATUS: BUY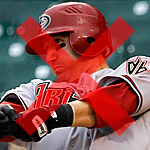 Willie Bloomquist (ARI - 3B,SS,OF) - Bloomquist offers a little of everything, much like his injured counterpart, Stephen Drew. When Drew comes back from injury, look for him to immediately replace Bloomquist, despite how well he's playing. For the short-term, say if you have Drew on your bench while injured, Bloomquist is a great asset, and can be disposed of when Drew returns. However, if you are looking for a permanent shortstop, look elsewhere. STATUS: SELL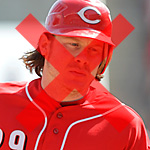 Ryan Hanigan** (CIN - C) - Hanigan, who has already had one huge game for the Reds, is in a difficult position. His competition behind the plate, Ramon Hernandez, was their hero on opening day, and their similar numbers make it a perfect platoon situation. Hanigan will get his chances, but don't look for him to get the playing time he'll need to make a big fantasy impact. STATUS: SELL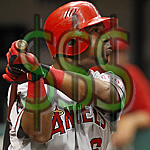 Alberto Callaspo (LAA - 2B,3B) - I wrote earlier in the spring that nothing motivates a player like playing for a contract. Well, how about playing for a spot in the lineup? That is what Callaspo is playing for, and with Maicer Izturis playing well at short, the spot seems to be his. If Callaspo keeps playing like this, then it will be impossible to keep him out of the lineup. STATUS: BUY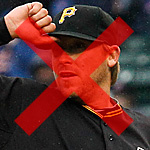 Kevin Correia (PIT - SP) - One thing Correia has going for him is he has the confidence of being an opening day starter. One thing he doesn't? He pitches for the Pirates. While Correia has started hot, notching two wins, his number of innings and lack of strikeouts steal from his fantasy value. Couple that with the fact that he plays for the PIRATES, and you can expect him to fall back to earth very soon. STATUS: SELL
**While Hanigan may not suffice in a full season league, he can definitely make some waves on a FanDuel single-day team. Depending on how early you know that he is starting, for the price, he can definitely make a difference. In this case, I'm buying.
Can't get enough fantasy baseball? Well, FanDuel is offering a free one-day event! Play for $150 and for those of you who registered through philly.com or through this link, you'll be eligible for an extra bonus. Those who are registered through philly.fanduel.com will receive a $5 bonus if they beat me (Philly_Sports). That's right. It's free to join, and if you register through this link, you will win $5 judt for beating me. Good luck.
I'll be back tomorrow with some matchups and a look at the series that wrap up today.
---
---
Matt Mullin is a sports producer at Philly.com. You can reach him by email at mmullin@philly.com or follow him on Twitter at @matt_mullin.