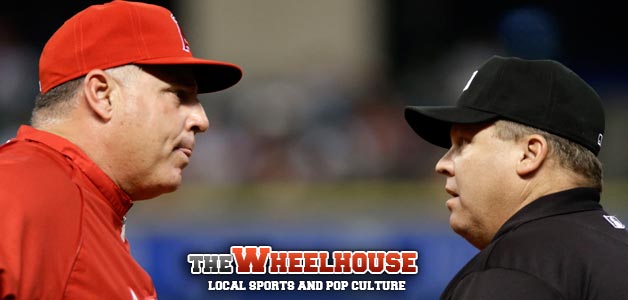 Baseball came dangerously close to correcting an umpire last night.
If the above image looks familiar, it's because this has been a busy week for mistaken umpires. Deep in the heart of Texas, Angels manager Mike Scioscia seemed to be the only person who knew what was going on. The Astros had just brought in a relief pitcher, without their previous relief pitcher throwing a single pitch. This is actually – directly – against the rules, like pretending a home run is a double for no reason.
But the umpiring crew went with it anyway, and the Astros, up 5-3 at the time, were allowed to have Hector Ambriz take the mound, despite J.B. Shuck entering the game, but not throwing a pitch.