Denver bar has underwear-related message about Tom Brady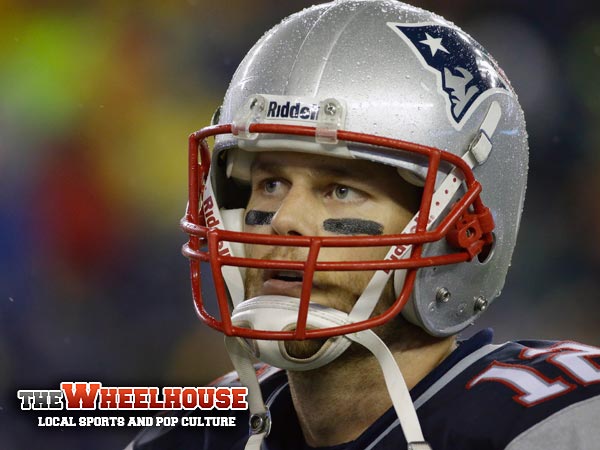 - A bar in Denver has something to tell you, Tom Brady!
Denver bar has underwear-related message about Tom Brady
- Meanwhile, John Elway doesn't think Peyton Manning, beloved football legend and advocate of most available products on the market, doesn't get enough credit. Poor Peyton.
- Last night was one of those games in which the Heat get blown out for no reason, and this time their blower-outers were the Wizards. Though we did we Greg Oden's first NBA points since 2009, in the form of a sweet dunk.
And the Wizards did their best to demoralize the away fans.
Wizards doing a good bit here. pic.twitter.com/EeTZXDrzt8

— Hoop District (@HoopDistrictDC) January 16, 2014
This was the Heat's third straight loss, so you know what that means - new narrative tiiiiiiimmmee!
- It's being said that MLB's new play reviews won't include that baseball play in which the second baseman doesn't tag second base during a double play but the runner is out anyway.
- Everyone is very proud of Pablo Sandoval.
This picture is from January 15th of 2014 - Pablo Sandoval showing off some results @KFP48 @Mik3Sand0vAl pic.twitter.com/hDgP1pKUKO

— Michael Velasquez (@mike_v_23) January 15, 2014
- Forthcoming: The slickest move I've ever seen in a hockey game.
- Alex Rodriguez antagonizer and perfect game thrower and wily grandmother-haver and fader away-er into obscurity Dallas Braden is calling it quits from baseball, days after A-Rod's ban. Concidence?! Yes.
But even now, he "basks" in his career's greatest accomplishment; getting headlines for yelling at A-Rod.
- Ryan Tannehill's girlfriend's terrifying plans for the weekend must have been sidetracked when she left her bag in a taxi.