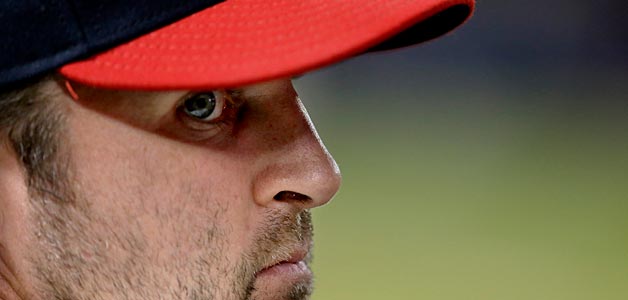 Braves "second baseman" Dan Uggla recently took some time off from hitting .186 to have a laser fired into his eyeballs.
Uggla, who has spent part of his career demanding that he was, and continues to be, a talented defender, was placed on the DL for a month to undergo LASIK eye surgery. His vision had been registered at 20/30, which is good enough for umpires (ZING), but not an infielder.
Uggla has returned from the laser room with 20/15 vision, and should be crawling back up to that Mendoza Line in no time.