Last week, retired CBS and ESPN broadcaster Brent Musburger, who hosts a sports gambling show on SiriusXM, told the Washington Post he never bet on the games he was calling.
So much for that.
In a recent interview with the Chicago Tribune's Teddy Greenstein, Musburger admitted he bet on at least one game he called for CBS, an NBA matchup in the 1980s between the Los Angeles Lakers and Portland Trail Blazers.
The game came down to the final shot, when Lakers power forward Kurt Rambis (who went on to become an NBA coach) landed an outrageous shot, causing Musburger to get angry with him during the broadcast.
"You do not want the spread to influence how you are announcing a game," Musburger said. "I told [former ABC executive] Dennis Swanson: I'm not going to bet on games I broadcast. I'll bet on other games."
How does NBC Sports Philly sound to you?
NBC Sports Regional Network announced that two of its West Coast networks, CSN Bay Area and CSN California, will be rebranded starting April 2 and called NBC Sports Bay Area and NBC Sports California, respectively.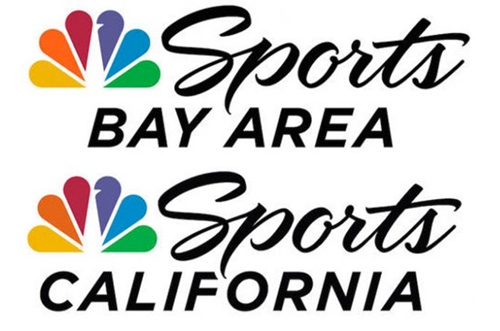 The rebranding will not affect programming on either network, according to David Preschlack, president of NBC Sports Regional Networks and NBC Sports Group Platform and Content Strategy.
"From a consumer and business standpoint, it's ideal for fans to engage with one brand, regionally and nationally," Preschlack said in a statement.
"We have not made a decision yet to re-brand the others, and we are exploring conversations with our stakeholders and team partners in each of our markets, including Philadelphia," a spokeswoman said in a statement, though sources familiar with the situation indicate it's not a matter of if, but when.
CSN Philly already works closely with NBC10, which features the network's on-air talent during its nightly newscasts. So far, there's no word if the rebranding would affect The Comcast Network.
NFL to address one thing that really bugs fans
In the wake of ratings losses last season, the NFL is committed to making changes to the viewing experience of its games.
Amid the many changes outlined in an email to fans, which include reducing the number of commercials and speeding up the pace of play, NFL commissioner Roger Goodell addressed one particular annoyance he notices while watching games.
"It drives me crazy," Goodell said of being forced to endure a commercial break before watching a kickoff, only to be sent right back to another commercial break.
"We call those 'double-ups,' " Goodell said. "They actually occurred 27 percent of the time (on kickoffs last season). And that's still too high for us."
The league plans to roll out plans for reducing commercials, tweaking in-game timing and changes to replay reviews in the coming days.
Iggy the Iguana stops play at the Miami Open
An evasive iguana went viral after delaying play during a match between Jiri Vesely and Tommy Hass at the Miami Open on Wednesday.
Best of Iggy, the iguana @MiamiOpen. pic.twitter.com/ORMtZFX5fv

— Aliny Calejon (@alcalejon) March 22, 2017
Hass, who was playing his final match, took a selfie with the Iguana before it scurried off the court.
"Maybe the Iguana got the note that this is most likely the last time playing here, and he wanted to say hi and take a peek," Haas, who turns 39 years old in a couple of weeks, joked to the Sun Sentinel. "I don't think it'll ever happen again, to be honest, especially in my career, because it's almost over anyway. It's nice for him to stop by."