UPDATE (2:03 p.m.) - The good people at Big League Chew passed along this photo of what the actual packaging will look like: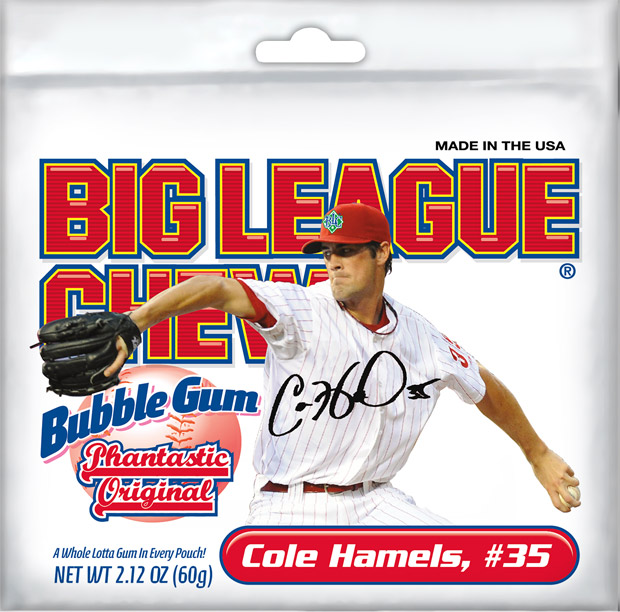 FROM EARLIER:
Phillies pitcher Cole Hamels signed a deal with bubblegum brand Big League Chew, Darren Rovell reported a few months back, joining Dodgers outfielder Matt Kemp as the first real players to appear on the gum's packaging.
For the last 33 years, Big League Chew packaging has featured a cartoon character on the front, but Kemp broke through last month with his line, called "True Blue Original."
On Tuesday, Hamels will unveil his very own gum, and - in typical Hamels fashion - he will donate the proceeds to his charity, The Hamels Foundation. Founded by Cole and his wife, Heidi, the foundation is "dedicated to enriching the lives of children through the power of education by giving them the tools they need to achieve their goals."
So what will the packaging look like?
A few months back, I wrote a post with some potential candidates. Here they are again:
They could go with a standard, boring action shot of Hamels.
They could go with Cole "Mr. Fashionista" Hamels: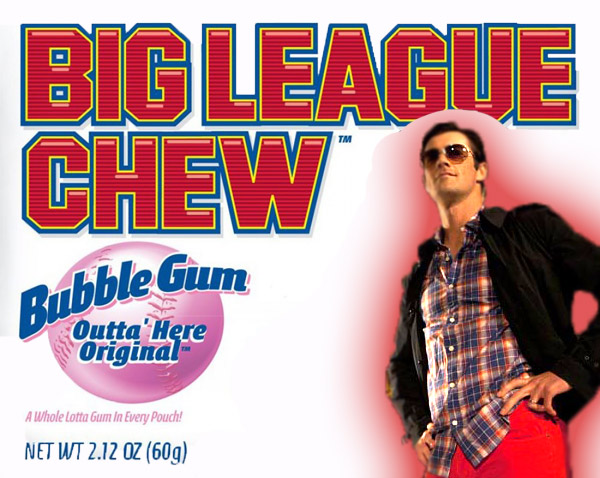 How about Cole "Too Cool for School" Hamels?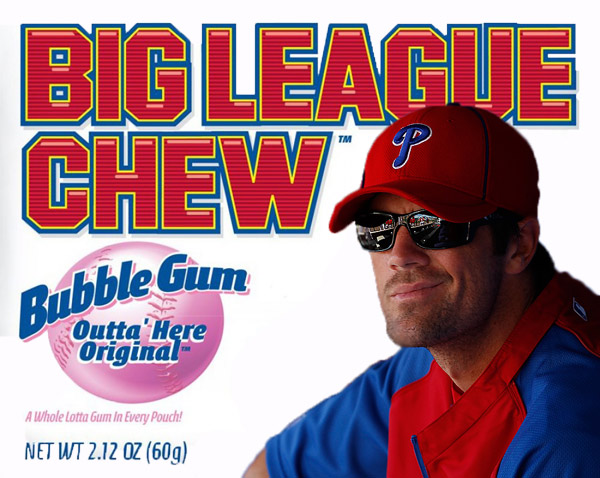 They could use Cole "I like to read poetry and take long walks on the beach" Hamels: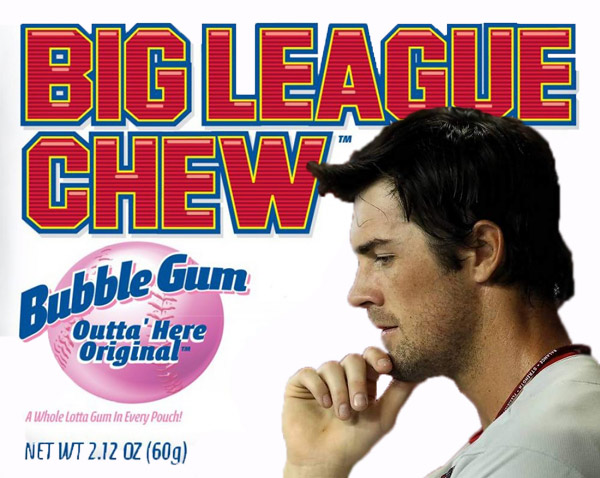 Or will they pick Cole "The $144 Million Man" Hamels?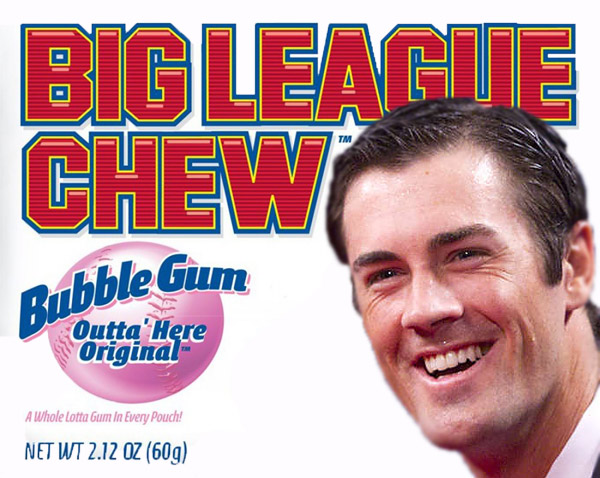 I doubt they'll pick emo Cole Hamels: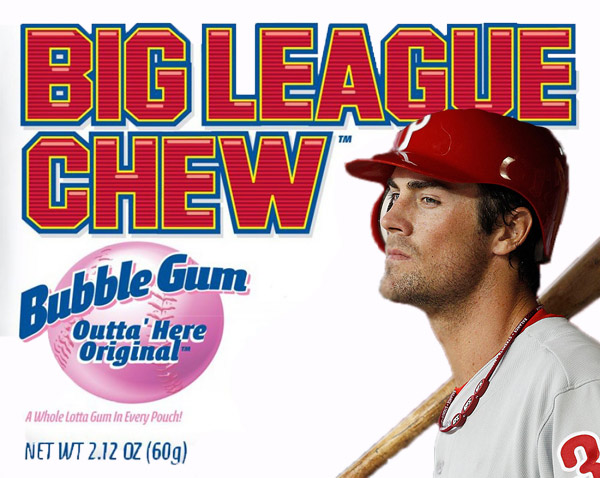 If I worked for Big League Chew, I would pick this one: