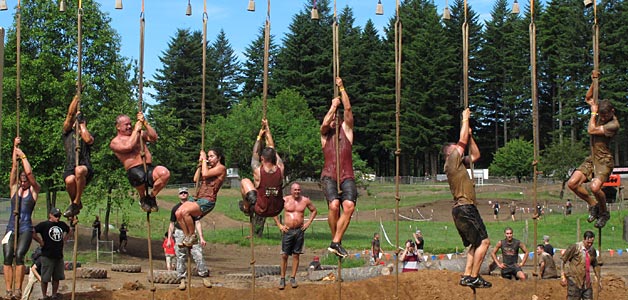 Are you already planning for the Phillies' offseason? So are the Phillies!
Instead of a misguided attempt at the post season, the team's stadium will be rented out for a Spartan Race, an extreme obstacle couse like the one pictured above that requires all your best motor skills.
The race will apparently require the same sort of things required to watch the Phillies:
"This unique obstacle course will demand every ounce of strength, ingenuity and animal instinct you thought you lost three generations ago."
As an added bonus, the CBP will features a special kind of emotional obstacle course as well, as you run and jump and swing over the very field where it seems like just yesterday they were dogpiling on Brad Lidge.