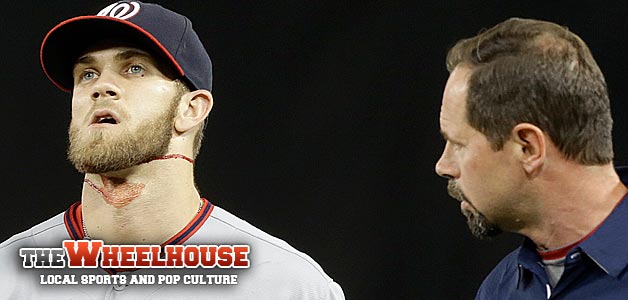 Bryce Harper isn't going anywhere that isn't on the other side of a hard wall.
While chasing a fly ball on Monday, the young Nationals star ran face-first into the outfield wall in Dodgers Stadium, giving himself 11 stitches and creating pain in most of his body parts. It was a trademark "Bryce Harper" style play, in which running at full speed in every direction, all the time, somehow results in injury.
But Harper was not to be deterred following the incident, taking to Twitter to announce how little of an effect the face-smashing had on his thoughts about face-smashings.