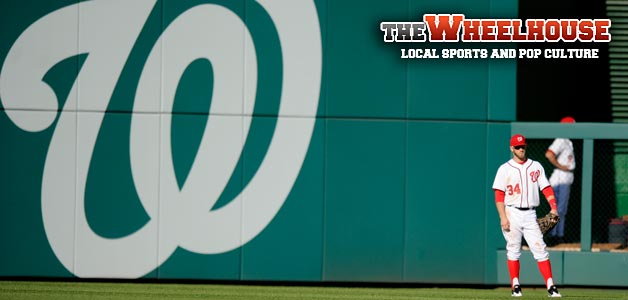 Bryce Harper is starting to put this "baseball" thing together.
Weeks after promising he was going to let baseball kill him, following an incident in which he ran face first into a metal fence and bloodied himself, Harper has admitted to slowing down his act a bit.
Gregor Blanco knocked the ball over Harper's head last night, heading straight for his old arch nemesis – the wall. Suddenly, Harper was faced with a decision: Track the ball and make a game-saving play, despite an injury risk – or resist the urge to smash his face on things.