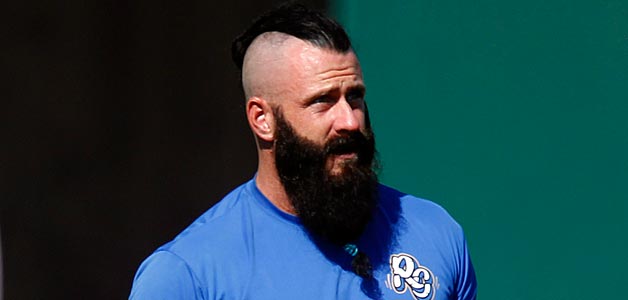 Brian Wilson, famed Phillies season-ender, has spent the past year recovering from Tommy John surgery. Non-tendered by the Giants, he was recently picked up by the Dodgers, and is about to resurface as a bullpen threat.
Wilson's beard was at one point so much a part of his persona that some believed it was actually a parasitic host and he himself was a mere husk, doomed to perform its bidding.
Most sane people saw it as a bunch of hair on his face. And he might be about to prove whose boss by shaving it for $1 million, according to Radar Online.