For years, the Cleveland Indians have dealt with backlash given their moniker. Their name alone has been considered outdated and culturally skewed, but their grinning "Chief Wahoo" logo has received the brunt of the frustration, and in recent seasons, the team has started to distance themselves from the image.
The unveiling of this year's batting practice caps from MLB continues this trend, as some teams like the Orioles and A's went with retro looks, but Cleveland persisted with the simple "C."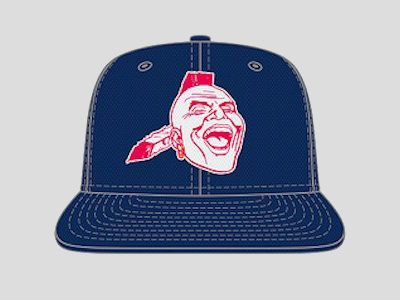 The league's other Native American-inspired team, however, is going in a different direction.
It's called the "screaming savage."