- Spring Training may not "count," but why you would try to ruin our enjoyment of A's outfielder Josh Reddick by pointing that out is beyond me.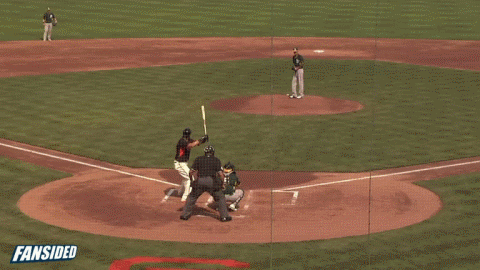 - The victim in this case was Michael Morse, who received an apology after the close of business.
- It's already a big year for Oakland, as, in a not at all troll-ridden polling contest, Eric Sogard could be the Face of MLB!
- Meanwhile, the Phillies outfield is struggling just to get to the stadium.
Got a damn ticket this morning!

— Ben Revere (@BenRevere9) February 27, 2014
- He may have lost a lot of time last year due to injury, but don't forget about Mike Adams in the Phillies bullpen,was the message in January. Now, in February, the notes from Adams are a bit less uplifting: "Every pitch could be the last pitch."
- Some previously offensive or childish or idiotic or racist athletes make amends for their actions later in life. But you'll be relieved that that's not the case with John Rocker! He's still the same brainless human garbage (NSFW) he always was.
- And speaking of role models, Aaron Hernandez is being moved in prison for fighting a guy in handcuffs. Really looking forward to the 30 for 30 on his comeback, guys.
- Marlins president and despicable human David Samson survived a whole first round of Survivor before being easily eliminated.
- Dwayne Wade's custom McLaren MP4-12C with his name on it has already had more owners than originally intended, and will likely have at least one more.