Away from the track, the Penn Relays allows its young athletes the chance to leave a mark on the event, in more than a clocked time or a crater in the sand.
There is a wall where they are encouraged to leave messages for each other, as well as partake in a Nike-sponsored haiku contest, illustrating the versatile nature of the athletes gathered here today.
"They always do something new, just for fun," says David, a Spring-Ford Senior High School runner waiting in line. "Last year they had a dance party."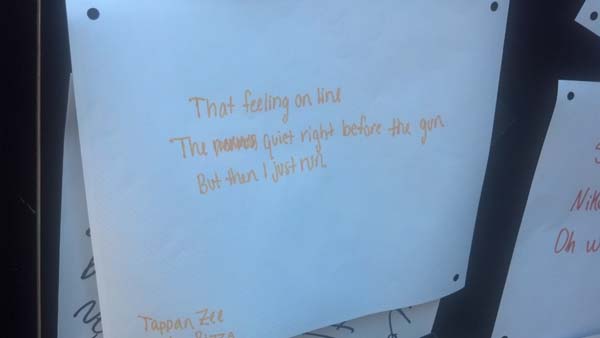 Some are... more inspired than others.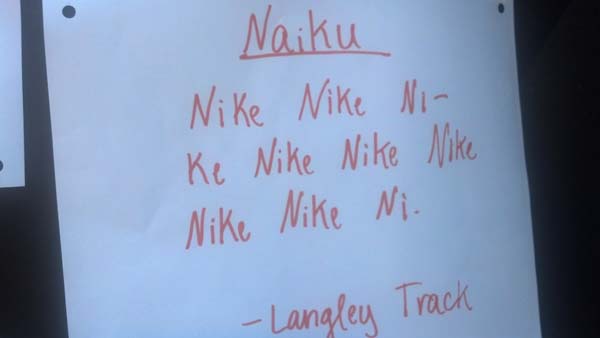 Some people just can't help but rebel.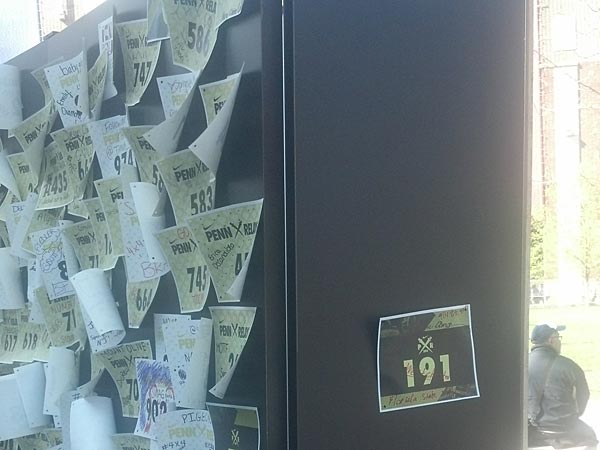 And other people just love their pets.