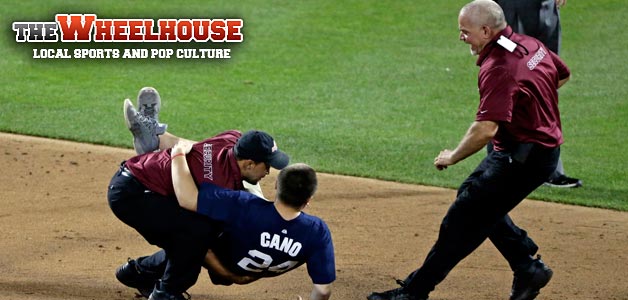 No MLB All-Star Game is complete without a brazen display of jackassery, and that's what this Yankees fan brought when he hopped the fence and strolled around on the infield.
But this was no unmotivated plea for attention. With Robinson Cano being hit by a pitch and taken out of the game, he probably thought he could slip out there in a Cano jersey and no one would be the wiser.
This was due to the horrible influence of… social media.