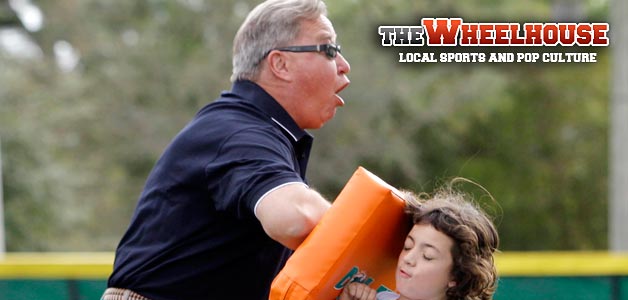 American companies based in China have found thesmelves stifled by regulations in the last few months, and the Chinese government is calling out the U.S. for hacking their Defense Ministry's web site, but I think we can settle all this the old fashioned way: with some eight-man, 50-yard football.
Yes, our country's biggest export to China is about to become "drop kicked field goals," as the AFL begins some international expansion into the Asian market. This May, a training program will begin in Beijing, followed by a pair of exhibition games in Beijing and Guangzhou the following October. This is all leading up to a full-on six-team arena football league to begin play next year.
Sitting at the head of the program organizing all of this is Ron Jaworski, who also had a hand in establishing the Elite Football League of India, as he continues his quest to make painfully awkward handshakes a global phenomenon.