What better time for Chinese arena football?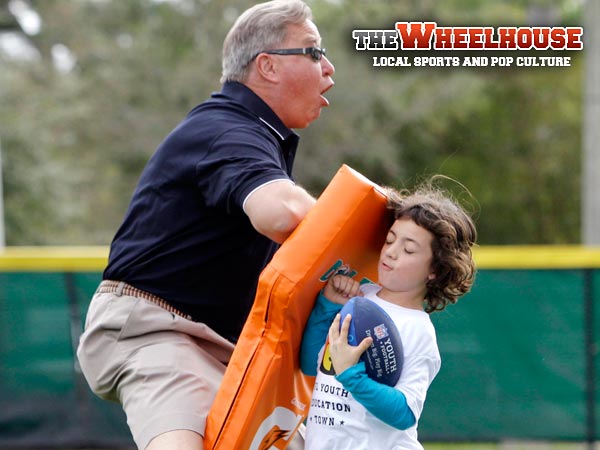 I think we can settle our differences the old fashioned way: with some eight-man, 50-yard football.
What better time for Chinese arena football?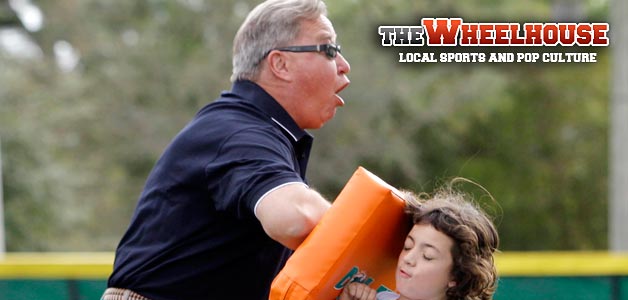 American companies based in China have found thesmelves stifled by regulations in the last few months, and the Chinese government is calling out the U.S. for hacking their Defense Ministry's web site, but I think we can settle all this the old fashioned way: with some eight-man, 50-yard football.
Yes, our country's biggest export to China is about to become "drop kicked field goals," as the AFL begins some international expansion into the Asian market. This May, a training program will begin in Beijing, followed by a pair of exhibition games in Beijing and Guangzhou the following October. This is all leading up to a full-on six-team arena football league to begin play next year.
Sitting at the head of the program organizing all of this is Ron Jaworski, who also had a hand in establishing the Elite Football League of India, as he continues his quest to make painfully awkward handshakes a global phenomenon.
GETTING BROWN TO BUSINESS
There's a bromance budding in Clearwater. Is it between Charlie Manuel and Ryne Sandberg? Ryan Howard and Darin Ruf? Ben Revere and a sea gull eating a French fry in the outfield?
No, this one is a rather productive relationship, being forged between teacher and mentor; the student is Domonic Brown, and the teacher is professional life coach/Philadelphia Phillies hitting instructor Wally Joyner.
It's no secret that Dom has used his first several at-bats of Spring Training to get everyone's hopes up about his offense, and 16-year MLB vet Joyner is who we have to thank for our now ludicrously high expectations.
Joyner recently explained the slight adjustments he and Dom have made to the 25-year-old's batting stance that could potentially be the reason for his success – straightening his hands, adjusting his wrists, but most importantly, making sure his instructions don't intensify past a light touch.
THE FALL OF ALEXANDER THE GREAT
Wow, that Flyers game had everything: an actual win, an almost shut out, a Simon Gagne welcome home present, a dancing Ilya Bryzgalov (c/o @Estebomb), and Alex Ovechkin getting shoved by a banshee or looking down and suddenly realizing whoa that is ice down there or however he will choose to explain what happened here.
Any issues fans may have had with the Flyers' re-signing of old flame Gagne disappeared for the time being, after he scored to deepen a 3-0 pit of despair for the Capitals last night during the Flyers' methodical burying of their Atlantic Division rivals, 4-1.
Meanwhile, Matt Read has an update for you on his rib injury:
Thank you, Matt.