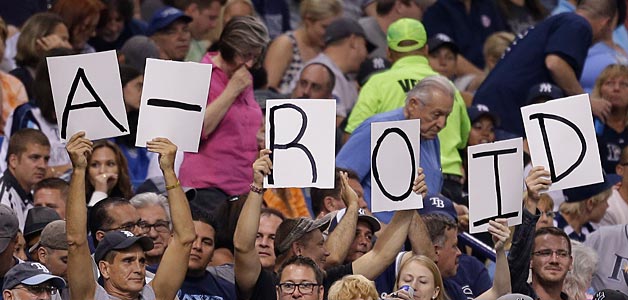 People still hate A-Rod, and he's still hitting home runs, so it's starting to feel like one isn't affected by the other at all.
Well, that's not totally true. It just differs depending on whose perspective you're coming from.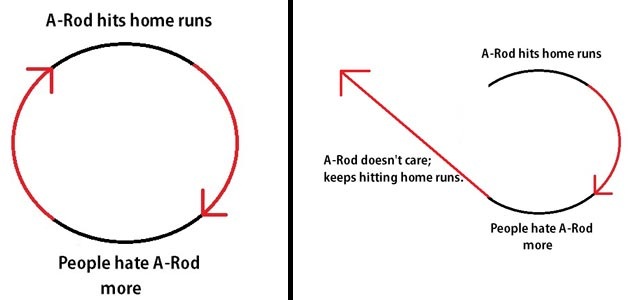 Rodriguez socked his 650th home run last night, putting him ten shy of Willie Mays. With thirty-some games left in the Yankees' season, he's got a shot at hitting the hallowed 660 mark, though with MLB's personal crosshairs on him, it seems some technicality may be reached to prevent from the honor (he'd also be fourth on the all-time list).
Oh, also - he'd make an extra $6 million.