Archive: January, 2010
Philly.com Staff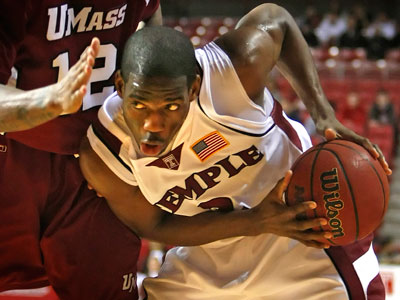 Temple takes on La Salle today in a Big 5 matchup. The Owls are looking to bounce back after a tough loss to UNC-Charlotte earlier this week.
The Explorers are coming off a victory over Fordham on Wednesday.
You can follow the action via our live in-game box score feature:
Matt Hoffman
St. Richard's Elementary School was selected as the winner of the Phillies' "Be a Phanatic about Reading" program.
What does such an honor mean? A visit from Phillies second baseman Chase Utley.

After making his way to the podium and quieting the crowd down, Utley said in his deadpan delivery, "Seems like you guys don't have that much energy this morning."

Utley took a few questions from the crowd, including one about how many home runs he had last season, to which he replied, "Not enough."

Trying to encourage the students to read, Utley said everyone (well, almost everyone) on the Phillies was a good student while they were in school.

"Except maybe Shane Victorino," he said.
In case you're wondering, there was no colorful language from Utley in front of the little ones.
Ryan Wixted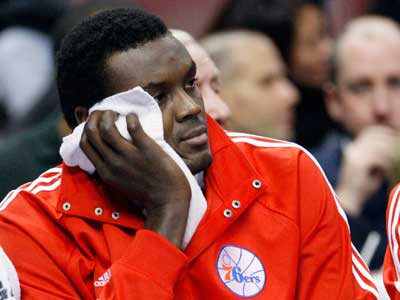 Things were starting to look up for the Sixers. They won three out of four games and seemed to be playing solid team basketball.

But that all came to a crashing end when the Sixers suffered one of their ugliest losses of the season Monday in Minnesota. The Sixers frittered away a 20-point lead against a young Timberwolves team and lost in overtime, 108-103.

Losses like that are why media pundits have the Sixers buried at the bottom their power rankings once again this week.

Here's Pattison Ave.'s weekly roundup:
*ESPN.com demonstrated a positive outlook for Sixers' center Samuel Dalembert, despite the personal issues he's been going through in the aftermath of the devastating earthquake that struck his native Haiti. They bumped the Sixers from No. 23 in last week's rankings to 21 this week, largely because of Dalembert's recent improvement on the court.

All those trade rumors. Tragic pictures from his earthquake-ravaged homeland every time he turns on his TV. And here's how Haiti's Sam Dalembert has held up over the past six games: 13.5 ppg and 14.3 rpg.
*NBA.com touched on the same notion. Dalembert has been huge for the Sixers the last couple of games, while also taking a leading role in the earthquake relief efforts. They moved the Sixers up two slots from 26th last week to 24th this week.
Sheil Kapadia
Former MLB All-Star Jose Offerman took a swing at an ump during a game in the Dominican Republic Saturday night.
Looking at the video (embedded below), it's tough to tell what kind of contact he made with first-base ump Daniel Rayburn.
Per the AP, Offerman was detained by security and taken to a police station.
Mike Potter
Curt Schilling is firing back after a Massachusetts Democrat accused the retired Red Sox pitcher of being a closet Yankees fan during an interview with a Boston radio station on Friday.

The Senate candidate, Martha Coakley, didn't mention if Schilling is also the antichrist -- something that would actually be easier for Boston fans to accept.

Appearing on WBZ Newradio's "Nightside with Dan Rea," Coakley linked Schilling to former New York mayor - and shameless Yankees fan - Rudy Giuliani. Coakley referred to Schilling as "another Yankees fan" before quickly backpedalling.

When an incredulous Rea reminded her that Schilling was a longtime star for the Red Sox, Coakley made an apparent attempt to save face, saying, "Well, he's not there anymore."

Schilling, a Republican, took a shot at Coakley on his blog 38 Pitches on Thursday, which may have prompted her foot-in-mouth moment.

Schilling posted this response to Coakley's Yankees comment early this morning on his blog:

"I've been called a lot of things," he wrote. "But never, and I mean never, could anyone ever make the mistake of calling me a Yankee fan. Well, check that, if you didn't know what the hell is going on in your own state maybe you could ..."

Ouch.

A campaign spokesperson told CNN that the comment was simply a poor attempt at humor.

"I guess Martha whiffed on that joke," the spokesperson said.

Gee, you think?
Mike Potter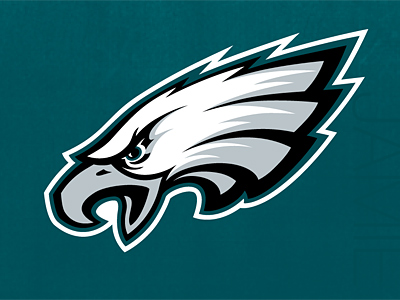 The Philadelphia Daily News is giving you a chance to win an Eagles playoff T-shirt.
Just look for this Eagles poster included in every copy of today's Daily News. A unique keyword on the poster is your chance to score your very own "Own the Moment" playoff T-shirt. Go to PhiladelphiaEagles.com/DailyNews and enter your keyword by 11:59:59 p.m. on Monday, January 11, 2010 to be eligible for the drawing.
*No purchase necessary. Open to U.S. residents of PA, NJ or DE. Official rules at PhiladelphiaEagles.com/DailyNews.
Ryan Wixted
The Sixers finished their West Coast swing winning three of four, including a 108-105 victory over the Nuggets on Sunday.

Next up are the Wizards and Raptors at home, before the team heads to Detroit to take on the Pistons Friday.

The national media hasn't expressed much optimism with the Sixers this season.

Here is Pattison Ave.'s weekly roundup of where they stand in the various power rankings around the Web:

NBA.com'sJohn Schuhmann said it's the Sixers' offense that carried them on the West Coast. He moved them from 29th to 24th:

The Sixers finished their trip west by winning three out of four. They did it with offense, shooting 53 percent and moving the ball well in the three wins, though they shot blanks on Thursday in L.A. The defense still hasn't shown any improvement over 33 games.

ESPN.com credits the Sixers' success partly to Allen Iverson's return from a knee injury, moving them up from 29 to 24:

It's true that every team beaten in this 3-1 revival has been shorthanded. It's also true that the road rally A) accounts for Philly's best week all season and B) started when Iverson came back to play on a bad knee.

FOXSports.com's John Galinsky gives the Sixers a vote of confidence after an impressive road trip, also having Iverson healthy helps, too. He moved them up three spots from 27th to 24th this week:

Western swing showed the Sixers can be pretty good when they're at full strength. Plus, Iverson is helping the cause by staying within himself.

CBSSports.com has them at 24 and believes a 13-day road trip did the Sixers well:

Signs of life: 13-day trip features wins vs. Blazers, Kings, Nuggets. ... Glad to be back: Allen Iverson contributes 17 to another win in front of old Denver fans.

The Sixers take on the Wizards tonight, a team they're 0-2 against so far this season.
Ben Singer
It's no secret that the Eagles have become notorious for a perceived inability to cover opposing tight ends. Back on November 5, Igglesblog posted an item analyzing whether the Eagles' tight end coverage was as bad as people seemed to think. In their analysis, they drew upon data from Football Outsiders to see how the Eagles' defense compared to the rest of the league.
The statistic they used to measure performance was an advanced metric called DVOA, or Defense-Adjusted Value over Average. You can read all the gory details about DVOA here. The gist of DVOA is that it takes into account a number of contextual factors traditional statistics like yards allowed do not, then controls for the strength of the opponent and gives a value compared to the league average.
That sounds confusing, so just keep this in mind: DVOA is comprehensive, and lower values are better from a defensive standpoint.