Archive: June, 2012
Philly.com Sports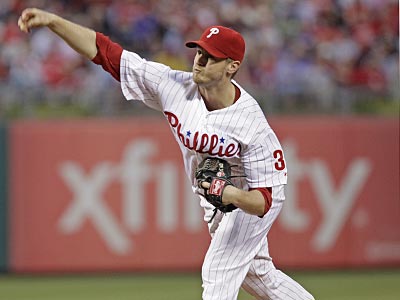 The Phillies fell to the Dodgers, 6-5, at Citizens Bank Park to extend their losing streak to five games.
Read a transcript of the game below.
Philly.com Sports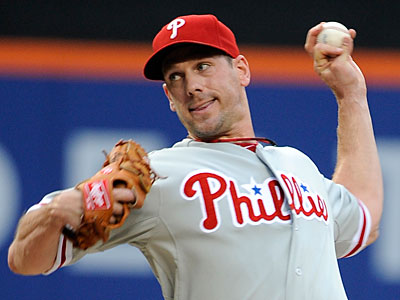 Join us for live updates and commentary as the Phillies play the second game of a three-game series against the Los Angeles Dodgers at Citizens Bank Park. First pitch is at 7:05 p.m., with Cliff Lee scheduled to face Chad Billingsley.
If you're on a mobile device, click here to follow along and post questions.
Philly.com Staff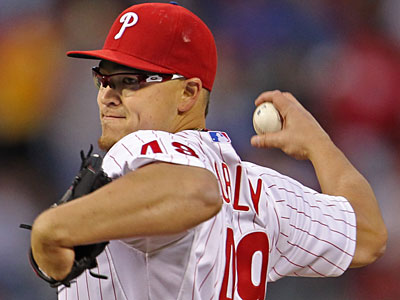 Join us for a live chat as Vance Worley and the Phillies begin a four-game set at home against reigning Cy Young winner Clayton Kershaw and the Dodgers, tonight at 7:05 p.m.
On a mobile device? Click here.
Matt Mullin and Casey Musarra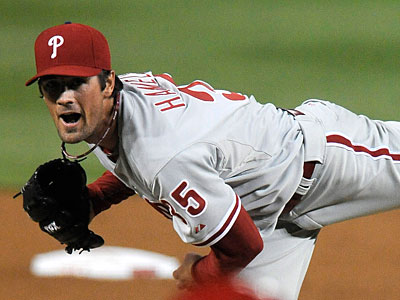 With the first round of the 2012 MLB Draft coming up Monday, we thought it'd be appropriate to take a look at how the Phillies have done with their top pick over the years. Could they field a decent team with their top first-round draft picks? We've taken a look through history and compiled a team of 13 — one at each position and five pitchers. But here's the catch: Each player is confined to the position they were drafted at.
For a full list of the Phillies first-round picks, click here.
Let us know in the comments if you think we left anyone out...
Philly.com Sports
Video: Russian Alexander Serebryakov and German Ina Teutenberg won the men's and women's Philadelphia International Cycling Championships, respectively, on Sunday. The Inquirer's Chad Graff reports.
Philly.com Staff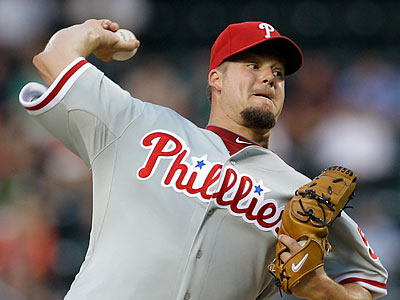 Join us for a live chat as Joe Blanton and the Phillies take on the Marlins in the final game of their three-game series at Citizens Bank Park.
On a mobile device? Click here.
Philly.com Sports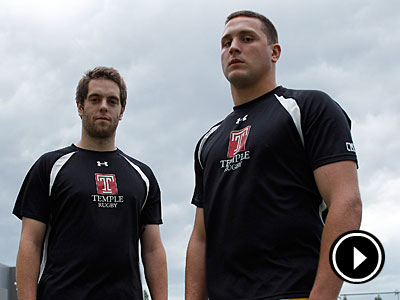 Video: In pool play Saturday at the 2012 USA Sevens Collegiate Rugby Championship, Temple went 0-2-1 and Penn State went 1-2 to fall into the consolation bracket. The Daily News' Alex Lee reports from PPL Park.
Matt Mullin, Sports Editor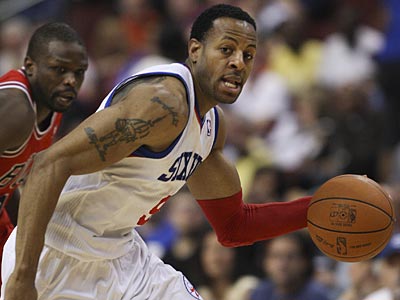 The 2011-12 Sixers season, abbreviated because of the lockout, can probably be best divided into three parts.
There was the opening surge, where the young team rushed out to a 20-9 start. Fans were excited. There was even talk of this team being a legitimate contender, especially after they thrashed the Bulls by 16 points at the Wells Fargo Center on February 1.
But the two months that followed saw the Sixers go just 11-21, and left them fighting for the eighth and final playoff spot. Fans were calling for ownership to blow up the team. Everyone was to blame.