Moore lights up Portsmouth Invitational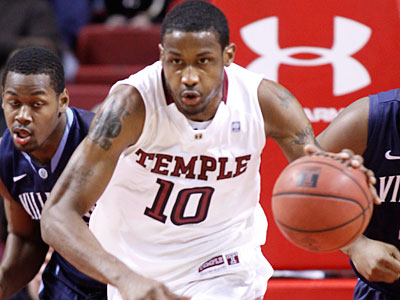 Temple college sports - basketball, football and more - covered by the Philadelphia Inquirer's Keith Pompey.
Moore lights up Portsmouth Invitational
Keith Pompey, Inquirer Staff Writer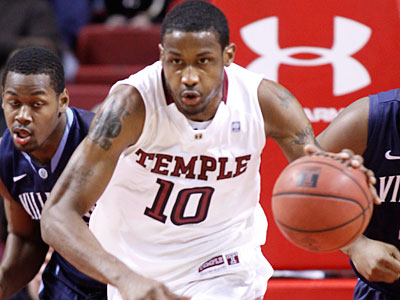 Temple's Ramone Moore put on a show Friday night at the Portsmouth Invitational Tournament in Portsmouth, Va.
The 6-foot-4 senior guard scored a game-high 19 points to lead Portsmouth Sports Club to a 76-74 Cherry, Bekaert & Holland in a semifinal game. Moore made four of six three-pointers and had an assist, a steal and a blocked shot in 18 minutes.
His team will play Roger Brown's in today's 8 p.m. championship.