Archive: May, 2011
Temple football received its first oral commitment for the Class of 2012.
Ben Onett, a quarterback at St. John's College High School (D.C.), accepted the Owls scholarship offer on Friday. The 6-foot-3, 207-pound junior has been leaning toward Temple since visiting the North Broad Street campus in March, according to OwlsScoop.com.
- Keith Pompey
Temple scored well in the most recent multi-year Academic Progress Rate.
The Owls men's basketball (954 points) and football team (937) both recorded their highest marks over a six-year period.
The APR, which was released Tuesday, is a point system based on scholarship athletes' eligibility and retention during a four-year time period. According to the NCAA website, the APR was determined as an early indicator of eventual graduation rates. Teams that fall below the point cutoff of 925 are subject to penalties that include scholarship reductions. Tuesday's data includes players on team rosters for the 2006-2007, 2007-08, 2008-09 and 2009-10 academic years.
Let the preseason honors begin for the Temple Owls.
Eight Temple football players were named Monday to Phil Steele's preseason all-Mid-American Conference teams.
Junior running back Bernard Pierce, senior defensive end Adrian Robinson and senior tight end Evan Rodriquez were first-team selections.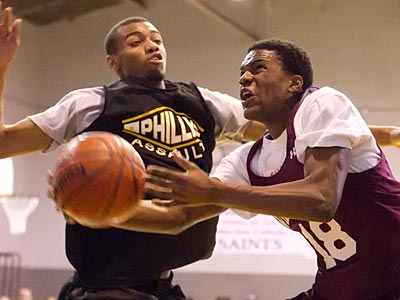 Temple fans would have been excited if Daiquan Walker limited his answer to one sentence.
On Saturday, the Constitution High point guard was asked about his college recruitment. Here's what he said.
"I like Temple," Walker said.
Folks close to the situation think everyone should push the pause button on Dalton Pepper's expected transfer.
It has been reported by numerous publications that the sophomore swingman plans to leave West Virginia for Temple. Pepper even reportedly sent text messages Monday night to CSNPhilly.com and the Bucks County Courier Times confirming he's transferring to be close to his father Jack, who is ill.
But a Temple official said Tuesday that the Owls have not received transfer papers for the 6-foot-5, 230-pound swingman. Frank Sciolla, who coached Pepper at Pennsbury High, acknowledged via a text message that something could happen. It just hasn't happened yet.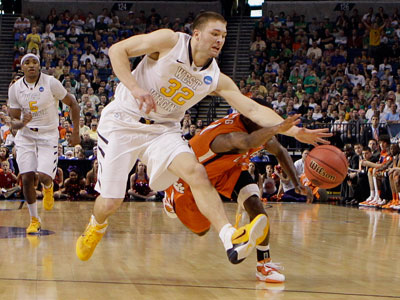 Dalton Pepper, a former Pennsbury High School standout, is transferring from West Virginia. The sophomore guard is expected to end up at Temple. @Pennsburyhoops even tweeted late Monday night "Dalton Pepper is definitely transferring from WVU to Temple."
In text messages to the Courier Times and CSNPhilly.com, Pepper stated he's transferring to be closer to his father Jack, who is ill.
The 6-foot-5, 230-pounder averaged just 3.9 points and 12.4 minutes of action last season for the Mountaineers. Pepper, however, finished with 10 points against Clemson in the NCAA tournament. Pepper was expected to receive considerable playing time next season at West Virginia.