Archive: October, 2011
Keith Pompey, Inquirer Staff Writer
Mid-American Conference East Division Power Rankings
Here's a glimpse at the MAC East Division power rankings heading into the 10th week of the season.
1. Temple (5-3, 3-2) – Despite being off on Saturday, the Owls regained control of their own destiny and moved back into the top spot after Kent State beat previous No. 1 Bowling Green. Temple travels to Ohio University on Wednesday for a game with huge division title implications.
Keith Pompey, Inquirer Staff Writer
Temple's Brandon McManus is a candidate for the Ray Guy Award, which goes to the nation's top collegiate punter.
That's a tremendous accomplishment, considering this is the junior's first season punting in college.
The North Penn product, however, ranks second nationally with an average of 47.66 yards per punt. He set a Temple record with a punting average of 59.3 yards against Buffalo on Oct. 15.
Keith Pompey, Inquirer Staff Writer
Mayor Michael A. Nutter and former Pennsylvania Gov. Ed Rendell are the latest to join the Temple-to-the-Big-East-Conference bandwagon.
The two sent letters Monday to Big East commissioner John Marinatto to push for the Owls' admittance to the conference for all sports.
Talk about perfect timing. The conference is scheduled to have its annual meeting of member schools' athletic directors and presidents in Philadelphia on Tuesday.
Keith Pompey, Inquirer Staff Writer
New York Post high school sports reporter Zach Braziller tweeted Monday afternoon that Cardinal Hayes (N.Y.) forward Jalen Jenkins is on an unofficial visit to Temple. The 6-foot-6 senior may attend prep school next year.
Keith Pompey, Inquirer Staff Writer
Ohio University has had Temple's number.
The Bobcats own a 3-1 series advantage after winning the last two meetings.
Is this the season the Owls snap their skid? Or will Ohio, once again, be an unmovable roadblock in Temple's path to a Mid-American Conference championship?
Keith Pompey, Inquirer Staff Writer
Temple has a friend in Kent State.
The Golden Flashes' 27-15 victory over Bowling Green on Saturday enables the Owls to, once again, control their own destiny in regards to reaching the Mid-American Conference title game.
Temple (5-3, 3-2 Mid-American) leads Ohio (5-3, 2-2) and Miami of Ohio (3-5, 2-2) by a half-game atop the MAC East Division standings. Bowling Green (4-5, 2-3) dropped a full-game behind the Owls.
Keith Pompey, Inquirer Staff Writer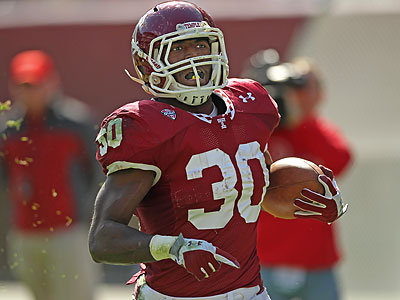 If Bernard Pierce could talk to Temple fans, he would tell them to relax.
"I'm feeling well," said the Owls tailback, who is nursing a hamstring injury. "My body is holding up well, just a couple of nicks and bruises along the way."
Then he said the one thing Temple followers really wanted to hear.
Video: Temple linebacker Quinten White and right guard Wayne Tribue say the Owls are focused on finishing Mid-American Conference play on a high note and correcting mistakes. Temple's next game is at Ohio University on Wednesday. The Bobcats hold a 3-1 series advantage and won the last two meetings against the Owls. (Video by Keith Pompey)
Keith Pompey, Inquirer Staff Writer
Mark Schlabach, a columnist for ESPN.com, predicts Temple will face Ohio State in the Little Caesars Pizza Bowl.
The Dec. 27 bowl game at Detroit's Ford Field will feature a Mid-American Conference team against the ninth-place Big Ten team, assuming that Big Ten team is bowl eligible. If not, the MAC representative will meet a Sun Belt team that meets the bowl eligibility requirement of at least six victories.
Temple (5-3) has a half-game lead over Bowling Green and Ohio in the MAC East Division. Ohio State (4-3) is the fifth-place team in the Big Ten's Leaders Division.
Keith Pompey, Inquirer Staff Writer
Ohio University will host Temple on Wednesday night in its "Blackout" game at Peden Stadium.
The Bobcats will wear their all-black uniforms and fans will don matching "Bobcats Blackout" t-shirts. The Mid-American Conference game will be televised nationally on ESPN. The kickoff is set for 8 p.m.