Archive: December, 2012
Keith Pompey, Inquirer Staff Writer
My look at some of the best and worst performances and happenings from Canisius' 72-62 victory over Temple on Wednesday at the Liacouras Center:
Best performance: Billy Baron didn't look like someone still trying to mesh with his Canisius' teammates. The point guard, who transferred from Rhode Island in the offseason, finished with game highs of 19 points and five assists. Thirteen of the 6-foot-1 junior's point came after intermission. His jumper with 4 minutes, 12 seconds left gave the Golden Griffins the lead for good at 59-58.
Worst performance: This has to go to Temple's Scootie Randall. The fifth-year senior swingman had a rough night, going 1 for 12 on three-pointers. He finished with seven points on 3-for-16 shooting overall. At times, Randall looked a little reluctant before shooting the ball.
Video: Temple suffered a 72-62 loss to Casinius due to their struggles shooting from the outside. The Inquirer's Keith Pompey reports from the Liacouras Center.
Keith Pompey, Inquirer Staff Writer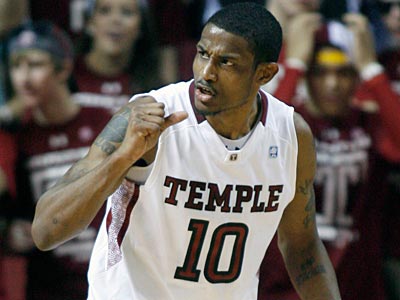 Ramone Moore, a former Temple guard, was acquired Wednesday by the Springfield Armor of the NBA Development League.
The 23-year-old will make his NBDL debut on Friday against the Erie BayHawks.
He joins the Armor after playing one game with Hapoel Tel-Aviv of the Winner League in Israel. Before his brief stint in Israel, the South Philadelphia native played six games for Angelico Biella in the Italian SerieA.
Keith Pompey, Inquirer Staff Writer
Jahad Thomas, a senior running back at Elizabeth High School (NJ), gave an oral commitment Tuesday night to play football at Temple.
The 5-foot-9, 175-pounder will join Elizabeth quarterback and close friend P.J. Walker in the Owls' 2013 recruiting class. Thomas and Walker both took official visits to North Broad Street this past weekend.
According to NJ.com, Thomas carried the ball 63 times for 675 yards (10.7 yards per carry) and 13 touchdowns. He also had 14 receptions for 206 yards and four scores.
Keith Pompey, Inquirer Staff Writer
Temple basketball coach Fran Dunphy didn't appear too concerned about the future of the Big East in light of the decision of the seven Catholic universities to leave.
While it will impact the quality of the conference itself, Dunphy said he felt good about where Temple is positioned no matter what happens.
The Owls' non-football teams are scheduled to officially leave the Atlantic Ten for the Big East on July 1. The Temple football team just completed its first season back in the Big East after being kicked out following the 2004 season. The Owls were a football-only member of the Mid-American Conference from 2007-11.
Keith Pompey, Inquirer Staff Writer
My look at some of the best and worst performances from Temple's 63-46 victory over Alcorn State Monday at the Liacouras Center:
Best performance: Khalif Wyatt's game-high 20 points makes him the easy pick to win this award. The Temple senior guard was stellar from the foul line, making 8 of 9 attempts. Wyatt also finished with four rebounds, two assists and two steals. His game wasn't mistake free, committing a game-high five turnovers. However, the Norristown High product was still the best player on the floor in what was a sloppy game.
Worst performance: Alcorn State guard LeAntwan Luckett had more fouls (five) than points scored (two). The sophomore shot 0-for-8 from the field and had three turnovers in 21 minutes of action.
Video: Temple has hired former New York Giants assistant coach Matt Rhule to lead its football program.
Keith Pompey, Inquirer Staff Writer
P. J. Walker, a headliner in Temple's 2013 football recruiting class, is The Newark Star-Ledger's New Jersey Offensive Player of the Year.
The Elizabeth High School senior quarterback completed 107 of 156 passes for 2,012 yards, 23 touchdowns and just one interception. Walker led Elizabeth to last week's 37-33 victory over Piscataway in the NJSIAA North Jersey, Section 2, Group 5 championship game.
He completed 14 of 23 passes for 356 yards and four touchdowns in that game. His final TD pass was the game-winning, 49-yarder with 32 seconds left.
Keith Pompey, Inquirer Staff Writer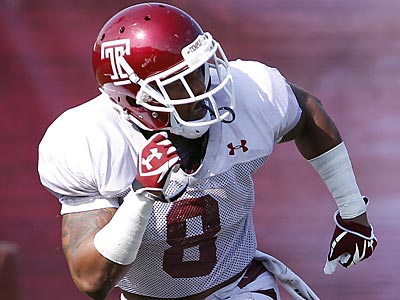 Temple tailback Montel Harris has accepted an invitation to play in the 2013 East-West Shrine Game, according to SB Nation and the Shrine Game's twitter account.
The college senior all-star game will be played at Tropicana Field in St. Petersburg, Fla. on Jan. 19.
Harris garnered all-Big East Conference honors after rushing 1,054 yards and 12 touchdowns this season. His average of 105.4 yards per game led the conference.
Keith Pompey, Inquirer Staff Writer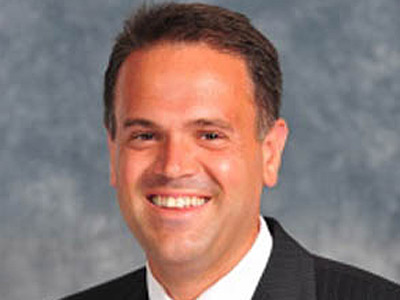 It's official. Matt Rhule is the new football coach at Temple.
The New York Giants assistant offensive line coach signed a contract to coach the Owls on Saturday, according to a source with inside knowledge. Rhule will be introduced as the Owls' coach at 2 p.m. Monday.
He replaces Steve Addazio, who resigned on Dec. 4 to coach at Boston College.