Archive: October, 2012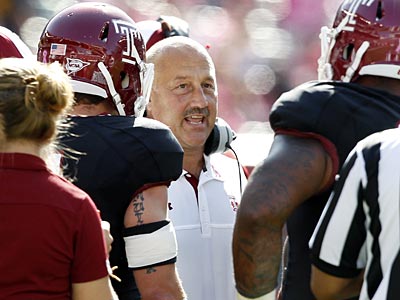 There's a lot of uncertainty surrounding Temple's practice week since Hurricane Sandy forced the university to shutdown on Monday and Tuesday.
"Preparation-wise, we are absolutely in a flat scramble right now," Temple coach Steve Addazio said during Monday's Big East coaches teleconference.
The Owls (3-4, 2-2 Big East) travel to 12th-ranked Louisville (8-0, 3-0) for what could be their toughest test of the season.
Nine former Temple players are on active NFL rosters. Here are their performances in the league's Week 8 matchups.
Jacksonville DT Terrance Knighton: Three tackles in Sunday's 24-15 setback at Green Bay.
Kansas City TE Steve Maneri: No statistics in Sunday's 26-16 loss to Oakland.
It was another weekend of upsets with Florida, Oregon State, Rutgers and Southern California all losing.
Here's a glimpse of the AP Top 25 ballot I submitted before the 11 am deadline. Take a good look at it.
Tell me what you think. I want your comments and criticisms. And yes, I do have two Mid-American Conference teams ranked.
PITTSBURGH – My look at some of the best and worst performances from Pittsburgh 47-17 Big East victory over Temple on Saturday at Heinz Field:
Player of the game: This was a tough one, because Pittsburgh quarterback Tino Sunseri and tailback Ray Graham both toyed with Temple. But it's hard to overlook someone who throws for more than 300 yards. So I had to give it to Sunseri. The fifth-year senior completed 20 of 28 passes for 321 yards and three touchdowns. Two of his TD strikes came in the decisive first half.
Worst performance: This goes to the Owls' defense as a whole. Yeah, it played that bad. As a result, it wouldn't be fair to single any one particular player. The Panthers basically did whatever they wanted and whenever they wanted to do it. As a result, the Owls yielded a season-worst 528 yards of total offense. Temple was just simply manhandled.
Video: Keith Pompey reports from Pittsburgh about Temple's 47-17 loss to the Pitt Panthers at Heinz Stadium on the latest edition of Owls Insider.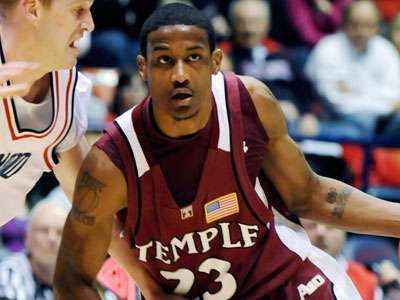 Former Temple basketball standout Ramone Moore is playing professionally for the Hapoel Tel-Aviv of the Winner League in Israel.
The 6-4 guard was playing for Angelico Biella in the Italian SerieA. He averaged 7.5 points and three rebounds during his four games with Biella.
Moore, who graduated from Temple in the spring, averaged 17.3 points and 3.4 assists and shot 38.4 percent last season for the Owls. He was a first-team all-Atlantic Tenand all-Big Five selection.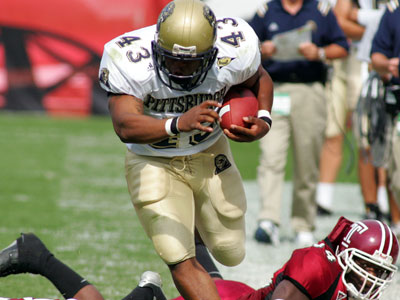 Follow along as the Inquirer's Keith Pompey provides live updates as Temple travels to face Pittsburgh at Hienz Field. Kickoff is set for noon on Saturday.
On a mobile device? Click HERE to join the chat.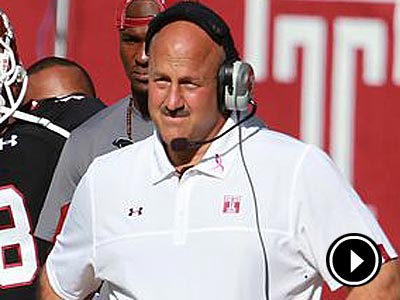 The Inquirer's Keith Pompey and Temple head coach Steve Addazio talk about the upcoming game against Pittsburgh in the latest edition of Owls Insider.